A man is found dead in a burned vehicle, but no foul play is suspected.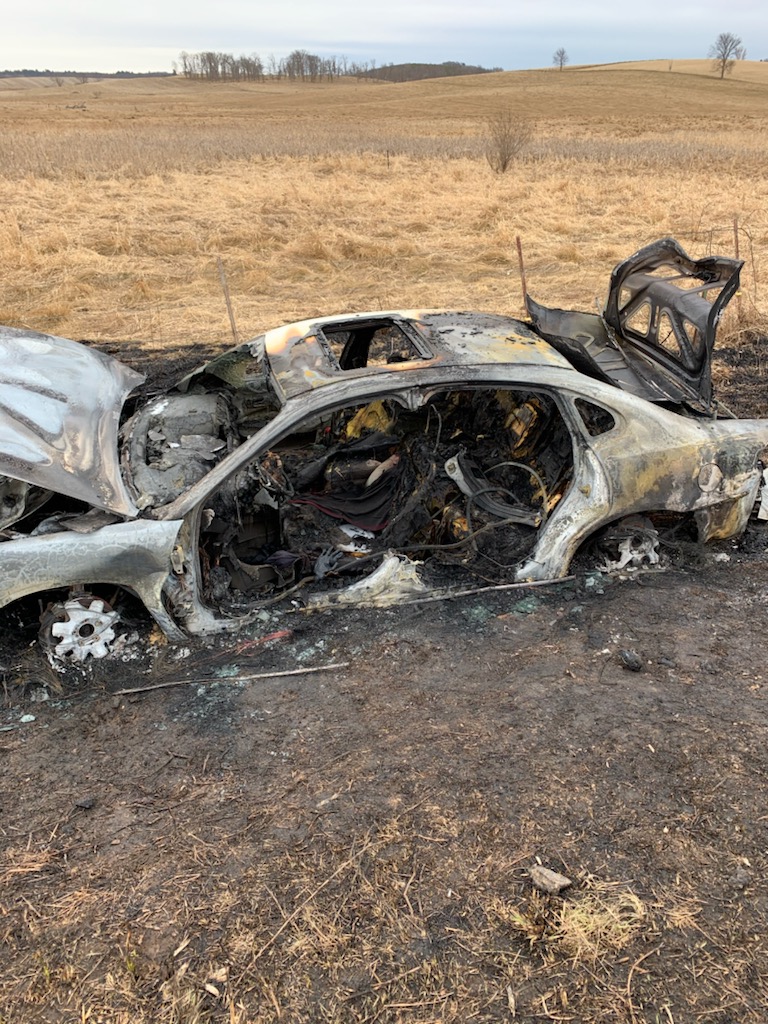 It was on Monday, 03/15/21, at approximately 9:24am when the Eau Claire County Sheriff's Office responded to
the area of County Road NN, near Sieg Rd, in the Township of Otter Creek, for a vehicle fire. A
neighbor reported they observed a vehicle on fire in the ditch and didn't see anyone around it. Upon
arrival, fire fighters and deputies observed a person in the driver seat of the burning vehicle, deceased.

The deceased driver was identified as a 67 year old male subject, from the rural Osseo, WI area.
Investigation revealed the driver likely suffered some type of medical emergency, which caused him to
leave the roadway and enter the ditch. The grass and weeds surrounding the vehicle then eventually
caught on fire from the vehicle's exhaust, which then also ignited the vehicle itself.