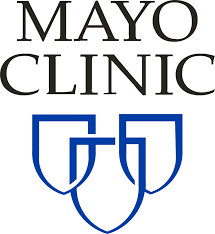 "I drove to Eau Claire, and everything went like a Swiss watch. And that's very reassuring for someone who's going to have surgery,"
 In the neighborhood of Steve Bernstein, M.D., Halloween is a fun time for children and families. Dressed in their costumes, they visit neighbors' homes; the chorus of "trick or treat!" rings out as goodies are dropped in their bags.
Halloween 2022 was particularly remarkable for Dr. Bernstein, however. He'd undergone a minimally invasive aortic valve replacement surgery just four days earlier, but now felt well enough to join the trick-or-treaters.
Dr. Bernstein's path to this remarkable recovery started many years earlier.
An unlikely diagnosis
The 65-year-old is a urologist in Minneapolis, seeing patients with prostate, bladder or kidney conditions. Dr. Bernstein also has a passion for action, from sailboat racing to vigorous bicycling, which at times has led to an injury.
During an emergency department visit in 2015 for a broken foot, he was diagnosed with a heart murmur. Dr. Berstein was surprised. With no heart murmur symptoms, like shortness of breath, chest pain or dizziness, he had been unaware of the condition affecting his heart. The emergency department team recommended a follow-up appointment with a cardiologist.
The exam and testing by a cardiologist determined that Dr. Bernstein had aortic regurgitation and left ventricular hypertrophy. Aortic valve regurgitation causes the valve between the lower left chamber and the body's main artery to not close tightly. As a result, blood can lead backward out of the left ventricle, the heart's main pumping chamber.
Left ventricular hypertrophy develops gradually, and some people, like Dr. Bernstein, don't have symptoms. Symptoms can develop, however, as the thickening in the heart walls makes it harder for the heart to pump blood to the body effectively.
A holding pattern
After the diagnosis of left ventricular hypertrophy, Dr. Bernstein continued with his medical practice and enthusiasm for sailing and biking. His cardiologist monitored his condition for the next seven years.
During that time, he knew he eventually would need a procedure to address the aortic stenosis. When the valve narrows, the heart must work harder to pump blood into the aorta.
In 2022, Dr. Bernstein and his cardiologist decided it was time to take action with an aortic valve replacement.
Researching the best treatment
During aortic valve replacement, a surgeon removes the damaged valve and replaces it with a mechanical valve, or one made from cow, pig or human heart tissue. The valve replacement may be done through traditional open-heart surgery, also called a midline sternotomy, which involves an incision in the middle of the chest and dividing the sternum or breastbone. A more minimally invasive method uses a smaller incision in the chest or a catheter inserted in the leg.
Dr. Bernstein began extensive research on aortic valve replacement surgery and called on his colleagues for recommendations for a cardiovascular surgeon.
"Anyone who has kidney or prostate surgery is going to have trepidation about it; there's no denying that," says Dr. Bernstein. "The trepidation before open-heart surgery is even greater, and I had some of that."
His research led him to Robert Wiechmann, M.D., a cardiac surgeon at Mayo Clinic Health System in Eau Claire, Wisconsin. Dr. Wiechmann and the surgery team perform a minimally invasive procedure to insert a mechanical valve through a small incision in the right chest, providing the same result as traditional open-heart surgery.
"It wasn't just that I got a thumbs up on Dr. Wiechmann, it was the credentials of the people who gave him a thumbs up," says Dr. Bernstein. "It's one thing to ask friends on Facebook, but when you talk to senior cardiac surgeons around the country, and they give a thumbs up — to me, that gives it a lot of clout."
The reputation that Dr. Wiechmann and the Mayo Clinic Health System cardiac surgery team have established around the country led Dr. Bernstein to determine he would have his surgery in Eau Claire.
"I made the decision to drive a few hundred miles to get the best possible treatment for my particular condition. I left a big city — with a big academic, highly regarded medical center — to go to the relatively small city of Eau Claire because I thought it was that important of an investment to make," he says.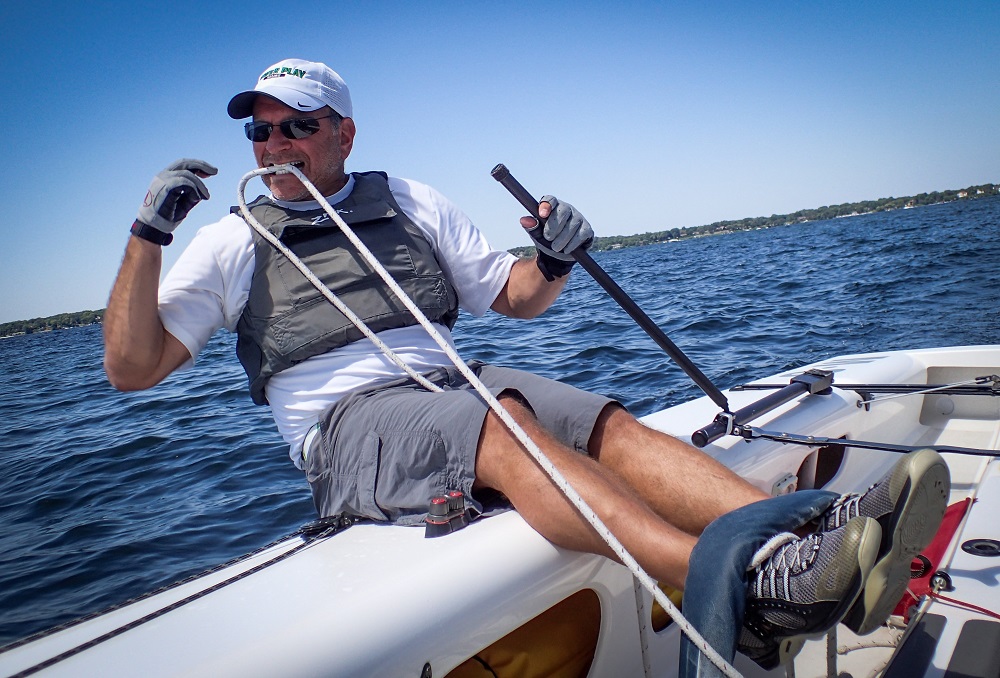 Care like clockwork
After deciding to have Dr. Wiechmann perform the aortic valve replacement, Dr. Bernstein was scheduled for a pre-op physical exam and bloodwork.
"I drove to Eau Claire, and everything went like a Swiss watch. And that's very reassuring for someone who's going to have surgery," he says. "The trepidation balanced with my confidence in the surgeon, his team and the health system."
Several weeks later, Dr. Bernstein returned to Eau Claire for the surgery.
"The cardiothoracic surgery team at Mayo Clinic Health System is leading the field in bringing the latest advances in cardiac surgery to patients," says Dr. Wiechmann. "The team specializes in performing minimally invasive surgical procedures, which provide a quicker, less painful recovery to help people, like Dr. Bernstein, get back to doing the activities they enjoy sooner."
A remarkable recovery
Following the successful surgery, Dr. Bernstein was moved to the ICU.
"The pain was well controlled. It was uncomfortable, but not horrible. I was less uncomfortable than I expected," he says.
Dr. Bernstein had been told to expect to be in the hospital for four to six days to regain strength and monitor his heart. By Sunday, just two days after surgery, he felt pretty good.
On Monday morning, Dr. Wiechmann checked on his patient and, after the exam, didn't find a reason to keep him in the hospital any longer.
"Dr. Bernstein's active lifestyle and good physical health before his surgery played a role in his rapid recovery in the hospital," says Dr. Wiechmann.
Although his inpatient stay was short, Dr. Bernstein appreciated his interactions with the care team.
"All of the touchpoints that I had when I was there were outstanding, from the nurses at the bedside managing all the tubes and fluids, the X-ray people who took my picture every morning, Dr. Wiechmann's nurse practitioner, physician assistant, and the housekeeping and dietary people. All the people, without fail — everyone was professional and compassionate," says Dr. Bernstein.
The at-home preparations done in advance for his recovery, including obtaining a shower chair, turned out to be unnecessary. Showering, dressing and moving around the house proved to be easier than he had expected.
Getting back on the bike
For the next two weeks, Dr. Bernstein stayed active by walking in the local mall. Three weeks after the surgery, he was anxious to get back on his exercise bike.
Dr. Wiechmann agreed he could start slowly with a low-resistance, 20-minute ride. With no issues from the initial biking exercise, Dr. Bernstein continued to increase his activity level and duration.
By Thanksgiving weekend, just four weeks after surgery, he was ready to ride his snow bike with studded tires outside in the crisp fall weather.
Although Dr. Bernstein felt well enough to return to work after just six weeks, he took the recommended 12 weeks off. By then, he was back to 100% health with no deficiencies after the surgery and ready to rejoin his busy medical practice.
While the routine post-op follow-up visit is typically done in person at the hospital, Dr. Bernstein was able to do his post-op appointment using telehealth with Dr. Wiechmann's nurse practitioner.
"The incision is basically invisible. It looks like a plastic surgeon closed it," says Dr. Bernstein.
Going forward
Dr. Bernstein continued his heart care with his cardiologist after the surgery and recovery. A postoperative echocardiogram was performed to look at his heart and establish a new baseline. The echocardiogram showed a typical result for heart function.
"So the beginning of hypertrophy of the left ventricle has resolved, as Dr. Wiechmann suspected it would, and my heart is normal after the aortic valve replacement," says Dr. Bernstein.
"Treating complex cardiac conditions with a minimally invasive approach provides the best outcome possible for candidates of the surgery," explains Dr. Wiechmann. "The goal is to provide the highest-quality heart care for our patients."
With his background in healthcare leadership, Dr. Bernstein is experienced in evaluating care to look for opportunities to increase efficiency, decrease cost or improve patient experience.
"As I look back on my experience with heart surgery, I can't find anything to improve," he says. "I couldn't recommend Dr. Wiechmann and his team more strongly for patients with surgical heart valve disease."