11.6.2023 UPDATE: The Range Rover and the occupants have been apprehended. Police are aware of similar incidents throughout the Eau Claire and Chippewa region. There has been a white Chrysler minivan involved as well. There is no legible plate on the van. It appears to have a tinted license plate cover. That vehicle is still at large.
Around 10:15AM on November 5, 2023, Altoona Police were notified of a black Range Rover bearing stolen Wisconsin license plates ASX4868 entered the City of Altoona.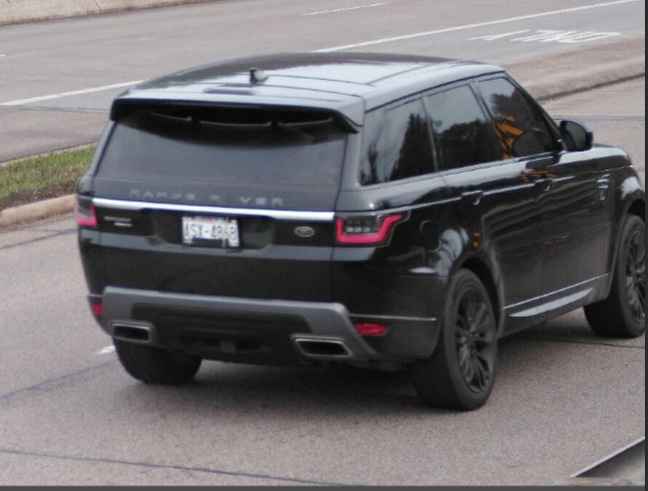 The plates were stolen in Colombia County two days prior. Shortly after the alert, several vehicle break ins occurred. Video evidence suggests this vehicle is involved. Several other thefts have occurred in the Eau Claire area. Altoona Police are attempting to locate the vehicle and identify the occupants. If you have any information you are asked to take it to authorities.