PHOTO: Michelle Farner, director of dairy production at UW-River Falls, left, explains the function of a piece of equipment that is part of the Wuethrich Family/Grassland Dairy Center of Excellence at UWRF during an Oct. 4 tour of the facility with UW System officials. Julian Emerson/UWRF photo.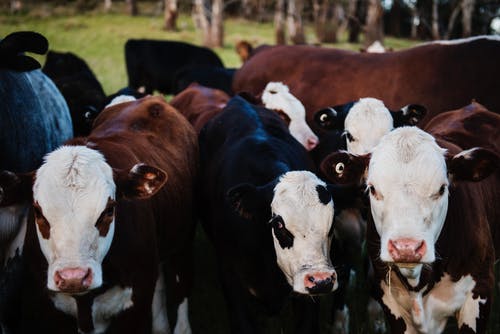 The grand opening for the much anticipated Wuethrich Family/Grassland Dairy Center of Excellence at the University of Wisconsin-River Falls, a project that has been a decade in the making, will happen on Friday, Oct. 20.
Wisconsin agricultural leaders and University of Wisconsin System officials see the newly remodeled 6,000 square-foot dairy pilot plant – renamed for the Wuethrich Family Foundation and Grassland Dairy Products, Inc. after a $1 million donation to the plant – as a site where students and others will receive high-level, hands-on training to work in the dairy industry.
Officials with UW-River Falls, UW System, the agriculture industry and others will celebrate the remodeled dairy pilot plant beginning at 11 a.m. at the dairy plant in the Agricultural Science building on campus. A ribbon cutting is scheduled for 11:30 a.m., followed by tours of the facility and a reception beginning at noon.
The public is invited to the event. To register, visit https://events.idonate.com/grandopening
"This facility will enable high-quality learning that will allow our students and employees in the dairy industry to learn using the most up-to-date technology," said Michelle Farner, director of dairy production at UW-River Falls. "It is exciting to think that we will be helping our students and the dairy industry in this state."
Five years ago, UW-River Falls halted its dairy pilot plant because its equipment had become outdated. Plans had started previously to remodel the plant, and UW-River Falls has received strong backing and funding from the agriculture industry and others to make the new facility a reality.
Nearly two dozen organizations have donated $5.2 million toward the dairy plant, with state funding picking up the remainder of the nearly $9 million total cost. That high amount of private funding is unusual for a building project in Wisconsin's university system, and it shows that the dairy industry is invested in making the plant a success, Farner said.
Last week UW System Board of Regents and other UW System officials toured the plant. Final work is being completed on the plant where students and dairy industry employees will soon be training.
"That will be the exciting part, when our students and others can start working in this space," Farner said.