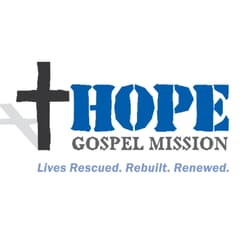 Hope Gospel Mission will host a groundbreaking ceremony for the new Hope Learning Center on Tuesday, October 10th at 2:30 pm at 2650 Mercantile Drive! The new Hope Learning Center will cohesively serve residents with more program space and services. Computers, meeting rooms, classrooms, group training, trauma training, recovery training, and financial training are all parts helping residents in their recovery journey.
The new learning center will be located off North Clairemont Avenue adjacent to where residents are housed and will replace the existing learning center located across town on Western Avenue.

"We are excited to be moving forward with our new Hope Learning Center to meet the increased need in the communities we serve now and in the future." said Sandi Polzin, Executive Director at Hope Gospel Mission. "As the number of residents and community need continues to grow, the current learning center is limited and inadequate to provide effective services and resources for those struggling with homelessness, addiction and mental health issues."

The plan is for the $1.8 million project to start this fall and be completed in the spring of 2024.