There is more support across the rest of the state of Wisconsin than there is in Milwaukee to spend public money on the Brewers' ballpark.
Milwaukee's tourism office, and the city's chamber of commerce yesterday released a poll that shows 66 percent of people want the governor and Republican lawmakers to work together on a solution to pay for the work at American Family Field, and keep the Brewers in Milwaukee. That's far more than a poll last month that showed most voters in Milwaukee don't want to spend taxpayer money on the ballpark. The poll came out one day before today's first hearing on the plan to use about 600 million-dollars in taxpayer money to fix American Family Field, and keep the Brewers in Milwaukee till 2050.
Meanwhile, we hang up the Jerseys.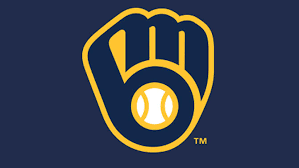 The Diamondbacks recovered from a rough start and beat the Brewers 6-3 in Game One of the NL Wild Card round from Milwaukee.
Carlos Santana laced an RBI single in the first inning for Milwaukee while Tyrone Taylor blasted a two-run homer in the second. However, the Arizona bullpen shut out the Brew Crew over the final seven innings while Corbin Carroll and Ketel Marte each homered in the third inning to tie the game. Gabriel Moreno crushed a solo shot in the following inning, which proved to be the game winning run. The Diamondbacks have a chance to advance tonight as Game Two of the three-game series takes place from American Family Field.