Holcombe residents are being notified that a sex offender will be released tomorrow and will live in the community.
The Chippewa County Sheriff's Office says Roland Staves will live at 26614 County Highway M and has to register for the rest of his life as a sex offender. Staves had male and female victims who were all minors.
Details from Sheriff Hakes are below: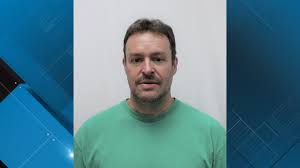 STAVES, ROLAND J.
49 YEARS OLD
BORN: 04/19/1974 MALE / WHITE
HEIGHT: 6' WEIGHT 200 lbs.
HAIR: BROWN EYES: BROWN