City Council Members and City staff joined developers and community members for a ribbon cutting on Monday, August 28, 2023, to open The Eddy, a 46-unit apartment building at 1700 Oxford Avenue that
will serve households who earn less than the median household income in the County.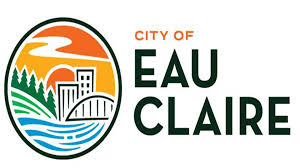 Four current projects are bringing 542 new units onto the market. Of these units, 173 (or almost a third) are affordable to renters earning 80 percent or less of the County Median Income (CMI). In Eau Claire County, a four-person household at 80 percent of the County Median Income level earns $71,600, at 50 percent earns $44,750, and at 30 percent earns $26,850, based on WHEDA guidelines.

The Eau Claire Redevelopment Authority sold the land to local developer Tyler Warner for this project which involves two phases of residential housing on formerly blighted properties in the Cannery District. The first building, The Current, resulted in 71 new housing units at "workforce housing rental rates," which are rents generally affordable for residents who are at the median county income. The second development phase, the building called The Eddy, is housing made more attainable through subsidies
from the Low-Income Housing Tax Credit (LIHTC) program. The Eddy's construction resulted in an
additional 46 new units for those with a lower income.