A fire results in the loss of pets along with an estimated $200,000 in damages.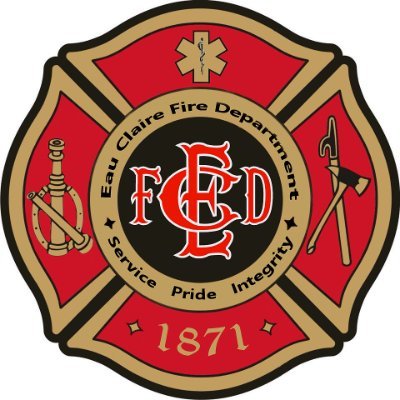 The Eau Claire Fire Department responded to a structure fire Thursday afternoon on Eau Claire's East side.
3 Engine Companies, 1 Truck Company, 1 Medic Company, 1 Heavy Rescue Squad, 1 fire inspector and 2 Chief officers were called to the scene. Engine 2 was the first on scene and reported heavy smoke and fire showing from the rear of the structure. Fire crews deployed multiple attack lines, knocked down the fire on the exterior, and made entry on floor 1. Fire extended into the first floor and was quickly extinguished. Fire also extended to floor 2 from the exterior. Suppression was difficult due to live arching powerlines, which were promptly addressed by Xcel Energy on scene.

The home was located in close proximity to a neighboring house. High heat and winds melted the siding causing damage. Crews deployed additional lines to protect from further fire exposure. Additional crews preformed a primary search of all levels, it was found to be unoccupied. 1 dog and 2 cats were found decease.

No injuries were reported. The fire remains under investigation.