ABOVE PHOTO: Pictured in photo Hometown Hero #1: Representative Rob Summerfield (R – Bloomer), Officer Sam Sperry, Office Tre Johnson and Representative Karen Hurd (R – Fall Creek) Rep. Karen Hurd awarded Officer Tre Jonson of Eau Claire with a "Hometown Hero" award as well.
Rep. Rob Summerfield (R-Bloomer) presented the "Hometown Hero" Award to Officer Sam Sperry of Lake Holcombe from the Eau Claire Police Department during the Assembly Floor Session on Wednesday, March 22, 2023.
"I feel truly honored when I get the chance to highlight the amazing actions of my constituents from the 67th Assembly District. Yesterday, I was proud to recognize Officer Sam Sperry for his heroic efforts and present him with the Hometown Hero Award.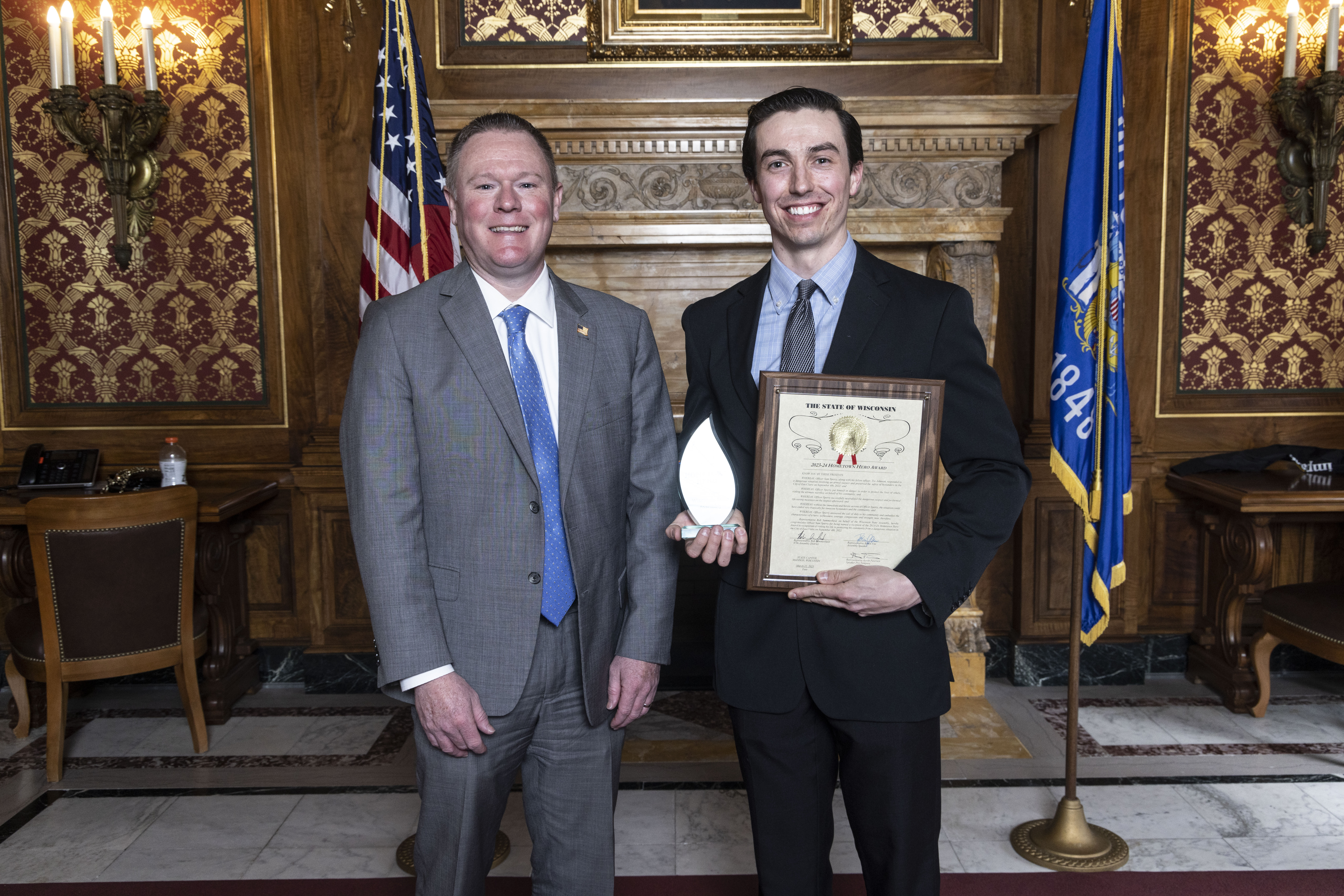 "In September of last year, Officer Sam Sperry and his partner, Officer Tre Johnson of Eau Claire, demonstrated what it means to truly be a hero. On that evening, the officers responded to a dangerous situation involving an armed and intoxicated suspect in the city of Eau Claire. They were able to quickly handle the situation with courage and wisdom.
"Officer Sperry voluntarily put himself in grave danger for the sake of his community. His quick decision-making and courage allowed him to restore safety and order to the city and community he cares for. I was proud to honor him with this award."