ABOVE PHOTO: Students meet with employers at UW-Stout's recent Spring Career Conference, which drew more than 325 companies from around the state and nation.
Like the majority of University of Wisconsin-Stout graduates, Heather Dietsche and Andrew Campion had jobs in hand before they graduated. It was an exciting but not surprising outcome, given what they had experienced at Wisconsin's Polytechnic University.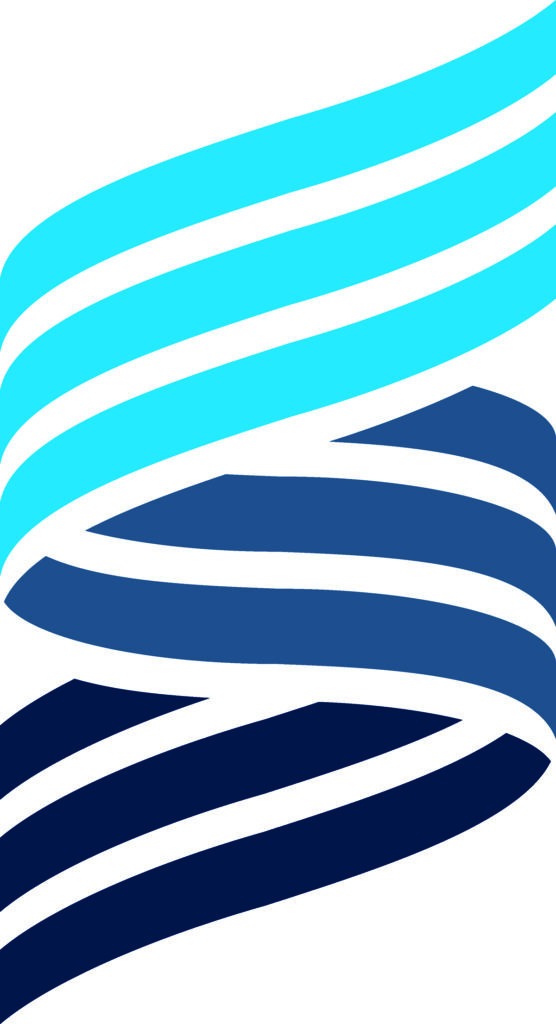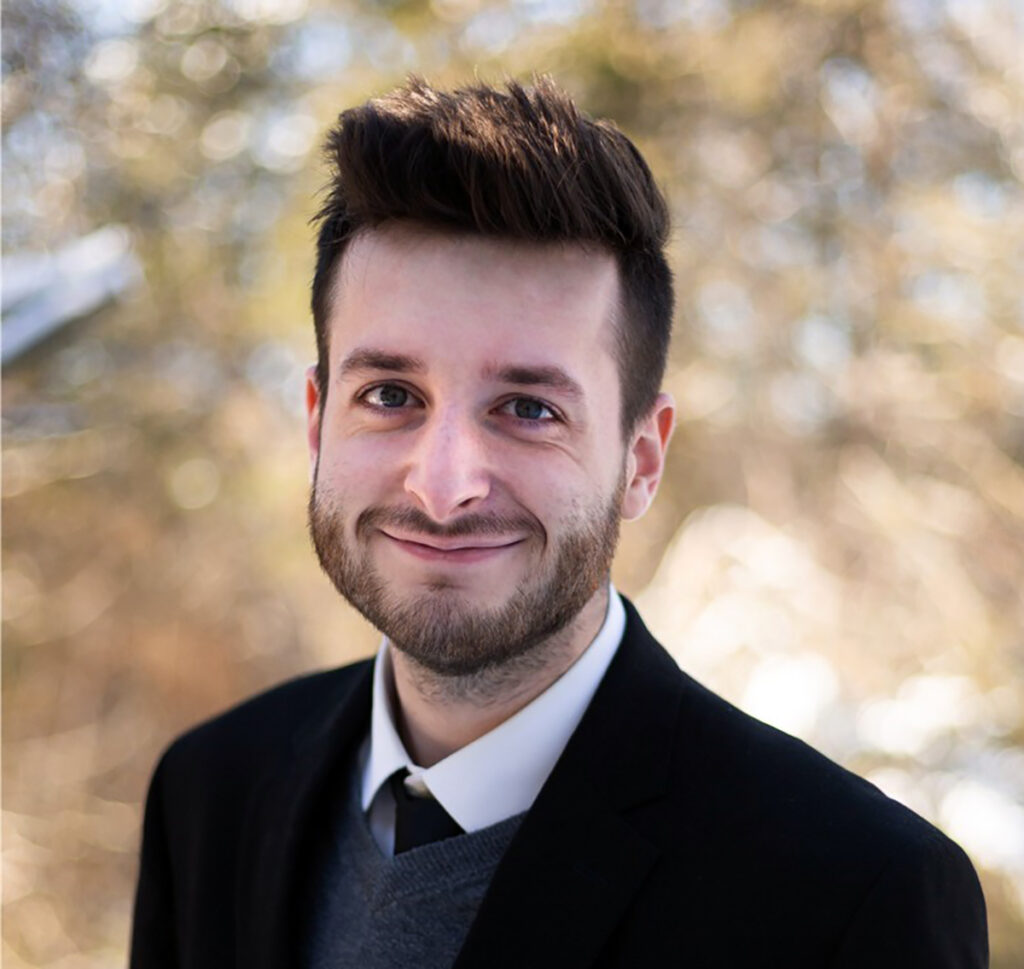 Dietsche, of Bloomer, said UW-Stout gave her a "solid foundation to transfer my knowledge and skills to a professional position." Campion, of River Falls, said UW-Stout's programs "allow students to discover themselves and truly find their purpose by applying their skills in real-world projects."
A new First Destination report by the university found that other graduates like Dietsche and Campion from fall 2021 and spring 2022 also are doing well — exceedingly so. The employment rate, average starting salary, number of graduates hired by Fortune 500 companies and number staying in Wisconsin all rose from the previous year.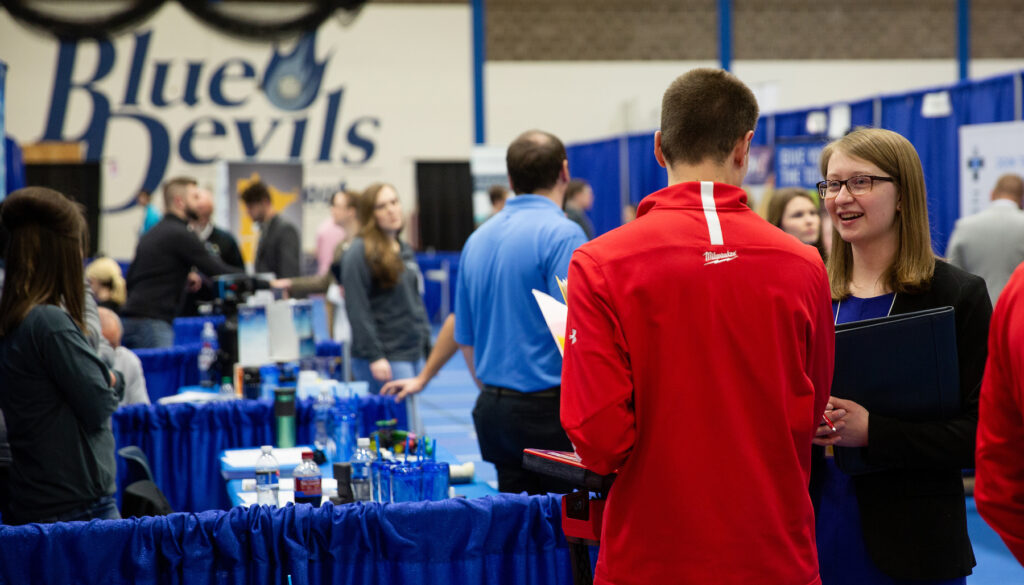 The numbers are further evidence that the university's applied learning, career-focused programs and industry partnerships are a powerful trifecta.
"UW-Stout continues to be a national leader in preparing and placing students in successful careers," Chancellor Katherine Frank said. "Our approach to career placement is intentional and strategic; it depends on in-depth and long-standing relationships with industry and business partners who help to inform student preparation throughout the university and across all academic programs.
"Successful career placement through applied learning and collaboration with external partners is embedded in our mission as Wisconsin's Polytechnic University," Frank said.
The overall employment rate of graduates rose to 99.4%, up from 98.4%, the best in the region. It entrenches UW-Stout in the upper echelon of universities across the country for graduate outcomes. Since at least 2000, the average employment rate for graduates has been above 97% and has averaged above 98% for the past six years.
The report covered approximately 1,600 graduates. Prior to graduation, 60% of them had jobs; within four months, 96% had jobs. The graduation classes included 65 veterans and 488 first-generation college students, both with a nearly 100% employment rate. CLICK HERE FOR MORE.