Today, State Rep. Jodi Emerson, WI-91, joined city leaders for a press conference to showcase unprecedented federal investments in Wisconsin to cut pollution and accelerate the transition to clean energy transportation.
The historic federal investments in the IRA and IIJA will help Eau Claire work toward its goal of becoming carbon neutral by 2050.
"The incentives and investments that come along with this federal legislation are a boon for our local economy as well as consumers," said Rep. Emerson. "Clean transportation not only helps us improve our environment, but it's also cheaper to operate, and it leaves our city in an excellent position to be a real player in the green economy."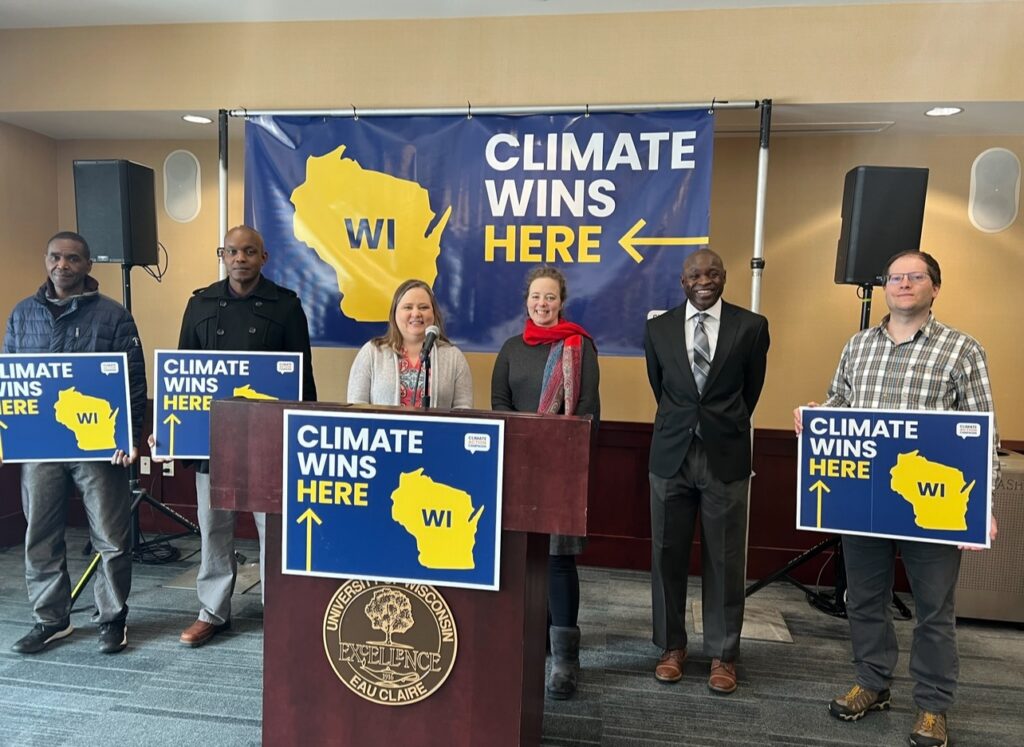 To reach its carbon-neutral goal, Eau Claire plans to transition 10% of all vehicle miles traveled to electric vehicles by 2030. This is expected to prevent the release of 30 million metric tons of carbon dioxide into the atmosphere — equivalent to planting 500,000 trees annually.
"Eau Claire's ambitious climate plan means we're taking action now to clean up our air," said Councilmember Emily Anderson. "We're making sure that our city is ready for the electric vehicle revolution, and with funding now locked in, we're well on our way."
The city also plans to phase out 15% of gas-powered vehicles from its fleet by 2030 and install 160 public charging stations within the next 11 years. 
The Wisconsin Department of Transportation estimates that thanks to the IIJA, it will receive over $78 million in federal funds to go towards building electric charging stations, for which the I 94 corridor is a priority for EV infrastructure.
Speakers concluded by asking federal leaders to reject efforts to scale back investments in climate and clean energy, and urged the Biden administration to finish the job on climate and implement solutions for pollution to help slash climate pollution in half by 2030.