A crash sends two to the hospital.
It was Thursday just before 10 in the morning when the Eau Claire County Sheriff's Office was dispatched to the 9100 block of USH 12, in the Township of Washington, reference to a single vehicle crash with injuries. It was reported that the vehicle involved had rolled over and the occupants of said vehicle would need extrication.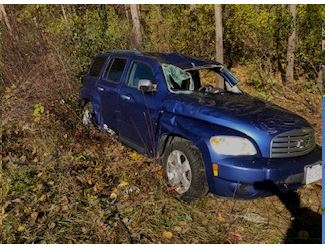 Upon arrival it was learned that the vehicle had in fact rolled over and it contained two adult females. The two female occupants were extricated from the vehicle and taken to the hospital.

At the time of this release, they were reported to be in serious, but stable condition. A preliminary investigation of the crash scene revealed the lone westbound vehicle was traveling on USH 12 near Schultz Rd. For unknown reasons at this time, the vehicle exited the roadway and entered the roadways north shoulder and ditch area. The operator then apparently corrected, reentered the roadway, crossed into the oncoming eastbound traffic lane and entered the south shoulder and ditch area. At this point the vehicle began to overturn.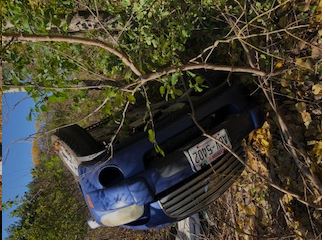 The vehicle eventually came to rest in the south ditch of the highway, resting on its left, drivers' side. The crash remains under investigation.