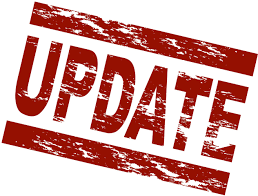 A former co-worker says the gunman who shot and injured several co-workers was a quiet man who didn't socialize much with others.  Anthony Tong went into the WTS Paradigm office and began working on Wednesday morning before he fired several rounds at co-workers, seriously injuring three and grazing another person.  He died a short time later in a shootout with law enforcement officers.  Tong had been with the company since April 2017. 
 The four law enforcement officers involved in the shootout with the gunman at a Middleton software company are being identified.  Middleton Police Officers Richard O'Connor and Tyler Loether and Dane County Sheriff's Deputies David Lambrecht and Matthew Earll exchanged fire with Anthony Tong after he opened fire on co-workers at WTS Paradigm.  Three people were hospitalized with serious injuries, and a fourth person was grazed by a bullet.  Tong later died at a hospital. 
Middleton police say the shooter at a software company had his conceal-carry permit revoked because of a mental health issue.  Police Chief Charles Foulke said today Anthony Tong had a reported mental health issue in South Dakota in 2004 and after that was not authorized to own a gun. 
Police are investigating how Tong was able to get possession of the 9 millimeter handgun used in the shooting of four co-workers at WTS Paradigm on Wednesday.  Tong died in the shooting, while the injured are slowing recovering from their wounds.