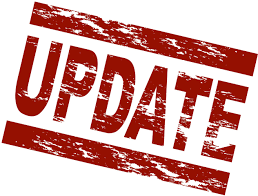 UPDATE: 09.20.208
Four people are wounded after a shooting at a software company in Middleton, Wisconsin, about 75 miles west of Milwaukee.  Three of the wounded were taken to the hospital, where one was in critical condition and two were in serious condition.  A fourth victim was grazed by a gunshot and was treated at a hospital.  Middleton Police Chief Charles Foulke says officers responded to the scene yesterday at WTS Paradigm quickly and engaged the suspect, killing him.  Folk remarked that the gunman was armed with a semiautomatic handgun and had lots of extra ammunition and that officers likely prevented more bloodshed in the attack.  He also said the shooter was an employee but that it's too soon to speculate on a motive. 
5:30 pm Wednesday 09.19
A lockdown is lifted after a shooting at a software company in Middleton.  The first call came in around 10:30 this morning about an active shooter at WTS Paradigm on Deming Way.  Middleton police tell WKOW the suspect was shot by police and is in a hospital. 
Chief Charles Foulke says three other people were wounded and taken to a hospital, but their conditions have not been released.