It's time to create a new favorite family tradition…on a trolley!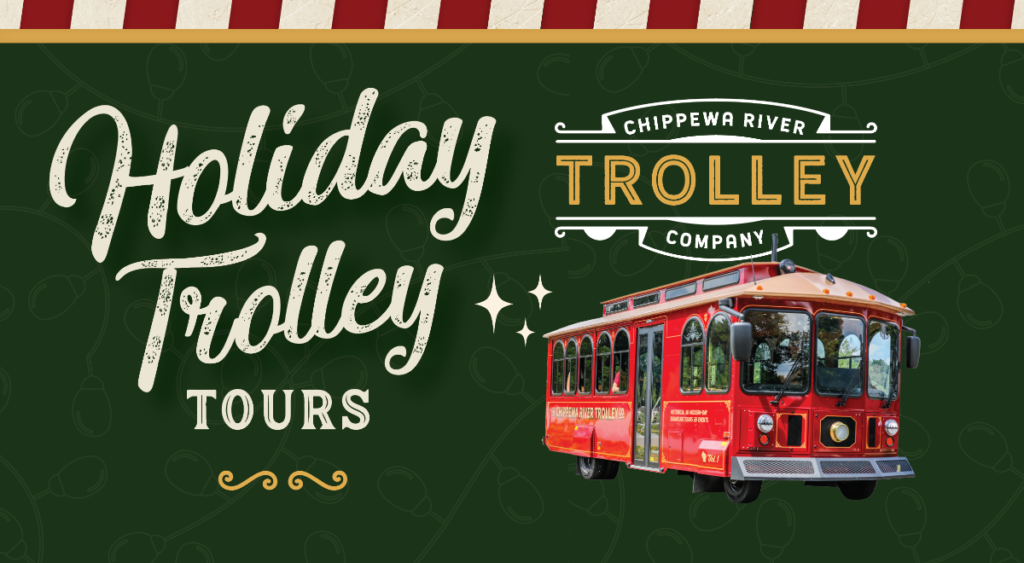 From the seasonal warmth of The Local Store, the ride departs on the festively decorated (and heated!) vintage trolley to explore the shimmering holiday lights of downtown Eau Claire, the Irvine Park Christmas Village, and some cheerful points between. Tour lasts approximately 90 minutes and is open to all ages.
CLICK HERE FOR MORE DETAILS AND TO GET JOLLY ON THE TROLLEY!