It's almost time to take the treat hunting door to door for Halloween! Aside from the favorite houses in the neighborhood (full size candy bars versus pencils?) there are ways to see where the best places to trick-o-treat are in the country!
Based on a comprehensive analysis of factors including pedestrian safety, child population, Google search trends, walkability scores, and predicted temperatures, folks have ranked and found the top ten states for trick-or-treating in 2023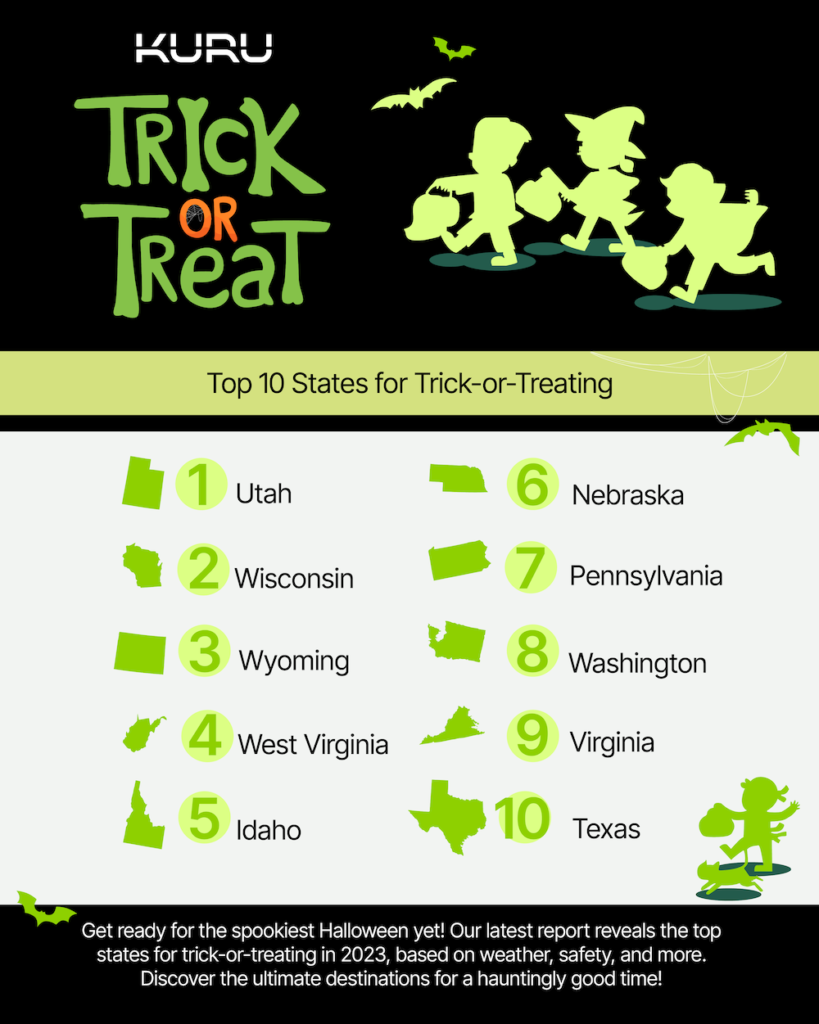 The Badger State has a very low rate of pedestrian deaths (less than one person in every 100,000), and a strong demand for all things Halloween with the highest amount of Google search data around Halloween terms.
Wisconsin ranked as the #2 best state for trick-or-treating in 2023! You can see the full ranking and data here: https://www.kurufootwear.com/a/blog/best-states-for-trick-or-treating