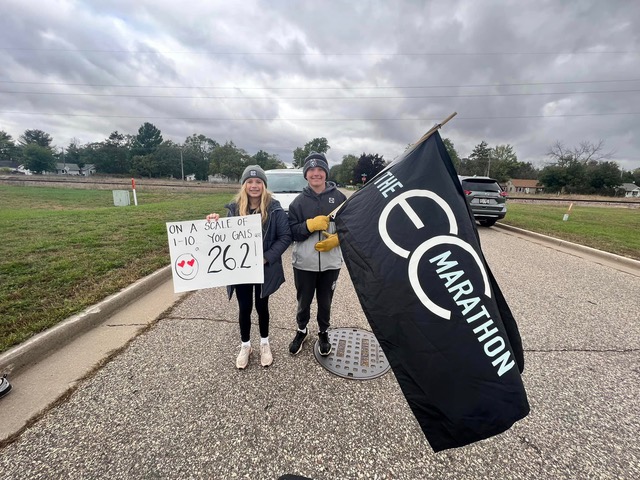 On Sunday, October 1st, Melissa Greer went to bed in tears over a cancelled marathon. This past Saturday night, she went to bed with tears of gratitude for what happened that day. "I ran the Eau Claire Marathon course with a wonderful friend. The support and love from so many was something I will never forget."

That friend was Heather Market-Sullivan, one of the directors of the Eau Claire Marathon. After considering other Midwest fall marathons, Melissa decided to put her training to the Eau Claire Marathon course. Over the summer, Heather joined Melissa on her long runs in preparation for TCM, in doing so, she was ready to join her for 26.2. Heather states: "I started to rest my legs and our group of friends (all teachers at Putnam Heights) brainstormed ways to take the sting off the TCM cancellation. There is nothing like supporting a runner as they strive for a goal and being able to lace up and run 26.2 miles with my friend is something I will never forget."

This group emailed families of Melissa's current/former students, shared her plan with the Putnam Heights staff, went to the Eau Claire Marathon warehouse for bells, thunder sticks, motivational signs, megaphones, and the best part – they contacted Melissa's mom and planned for her to surprise Melissa at mile 21.5.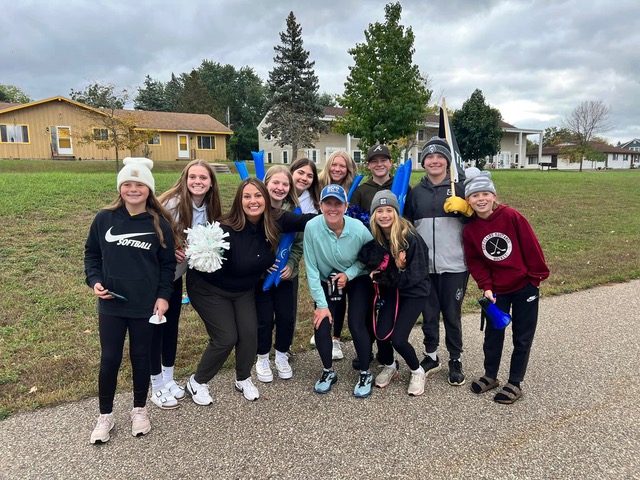 They all showed up, school families drove by honking horns, students jumped out for high-fives, there was music, water stops, and a finish line with over 20 friends cheering as they crossed that finish line, it was emotional in the best way.

In 2020, the ECM race committee learned ways to support our runners in a non-traditional way. On what would have been race weekend, we drove around EC in our marathon van and honked at runners, we set up signs along our course.
From Melissa's Facebook page: "10-7-23 will be a day I never forget. The pain, the tears, the smiles and the joy. Twin Cities Marathon may not have been what I planned, but yesterday was just as sweet as any race day I've ever been a part of. I am in awe of the support I have received from family, friends, students and their families. Words cannot adequately express how grateful I am."