A new retail concept that combines community gathering space with fine art sales called Mercantile Plaza is opening in the long-vacant location at 211 N. Franklin Street in the heart of downtown Port Washington, Wisconsin.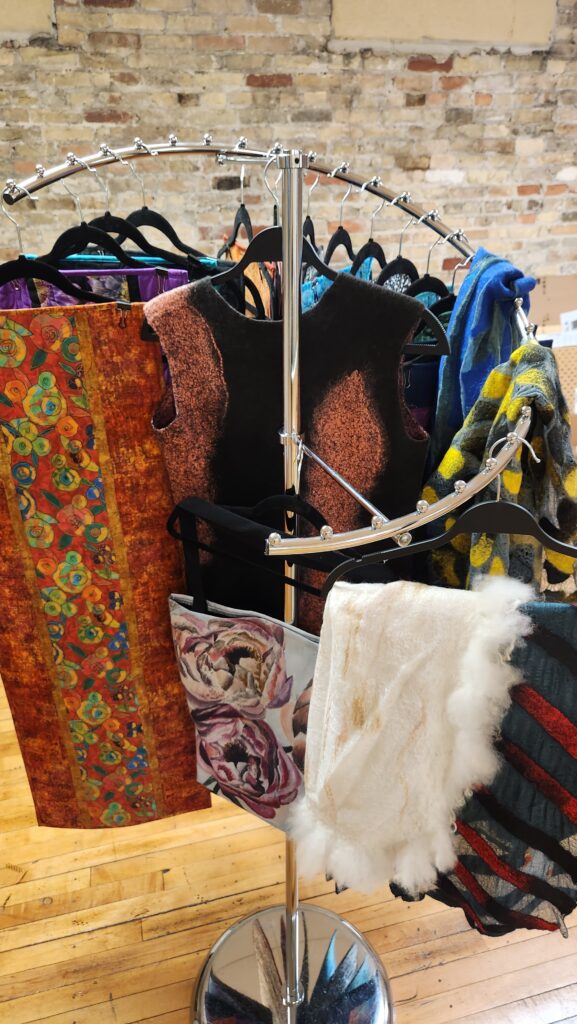 Owners Julie & Mike Christiansen both grew up in the suburbs of Milwaukee, and recently moved back to Port Washington after living in both Minneapolis and Los Angeles. They fell in love with the vibe of the cream-city brick and loft-style space, and knew they had to come up with a great business concept to launch in the location.

Founder Julie Christiansen said, "We made a conscious decision to leave city life behind and find a place to live where we could really get to know our neighbors. We wanted to experience that old-fashioned feeling of community, and really develop genuine relationships." This quest became the reason for creating Mercantile Plaza, and she and her husband, Mike, are developing something that will serve residents, tourists and the arts community.

The 4000-square-foot space in the historic Boerner Mercantile building will showcase a variety of original fine art with price points that are accessible to a wide variety of customers. Some examples are fused glass, charcoal art dishware, pottery and ceramics, fiber art, metals, woodwork, and a wide variety of paintings and wall hangings. The space will be set up in a gallery-style format which will make shopping & browsing more experiential and relaxing. CLICK HERE TO PLAN A ROADTRIP!