On September 15, 2023, at 6:40 pm, a Lake Hallie Police Officer stopped a vehicle for suspended registration, due to unpaid parking tickets, on 22nd Avenue at CTH OO, Lake Hallie. There were three total occupants in the vehicle.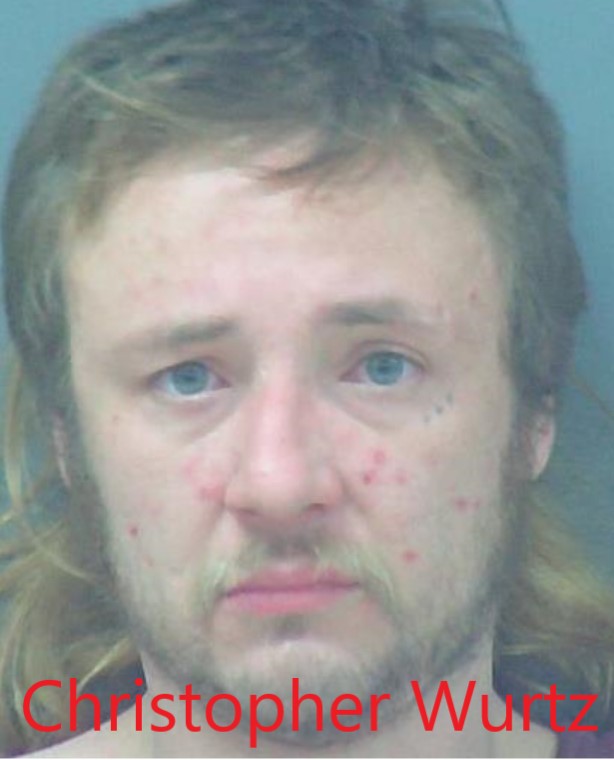 The driver of the vehicle, identified as Rebecca Weinberg (30 YOA, homeless), claimed to be the owner of the vehicle. The male subject seated in the front passenger seat of the vehicle, was identified as Christopher Wurtz (32 YOA, Eau Claire) and the male subject in the rear passenger seat was initially identified as Terry Froehn. The officer learned Weinberg and Wurtz both had two active misdemeanor warrants through Chippewa County for Possession of Cocaine and Possession of Drug Paraphernalia, for failing to appear in court. They were both taken into custody.

The subject who identified himself initially as "Terry Froehn", later changed his name and was taken into custody for obstructing an officer. The subject was eventually identified as Terry Gauger (50 YOA, Chippewa Falls), who had five active warrants for his arrest. Four of them were from felony cases and one was from a misdemeanor case.

Gauger had failed to make court appearances in all those cases, which were cases involving Possession of Cocaine, Possession of Methamphetamine, Possession of Drug Paraphernalia, OWI-3rd Offense (pending 4th offense), multiple counts of bail jumping and Illegally Obtaining a Prescription. Gauger was arrested for the five Chippewa County warrants, four counts of felony bail jumping, one count of misdemeanor bail jumping and Obstructing an Officer.

All three subjects were transported to the Chippewa County Jail for processing.