Photo: Superior Plan 28 Street Project 8: The 28th Street Project, with its location across Catlin Ave. from Superior High School would complete the current athletics corridor between UW-Superior and the high school while expanding access for year-round participation and attendance at sporting events.  
The University of Wisconsin-Superior is poised to introduce a new wave of significant building projects called the Superior Plan that will benefit the campus and community.
"The potential Belknap and 28th Street Projects explore how UW-Superior can work with partners to create community assets and revitalize underutilized areas on campus," said Jenice Meyer, senior government and external relations officer at UW-Superior. "If successful, the project will further create a campus that is attractive to current and future students, enhancing their curricular and out-of-classroom experiences, while simultaneously responding to external community and regional needs."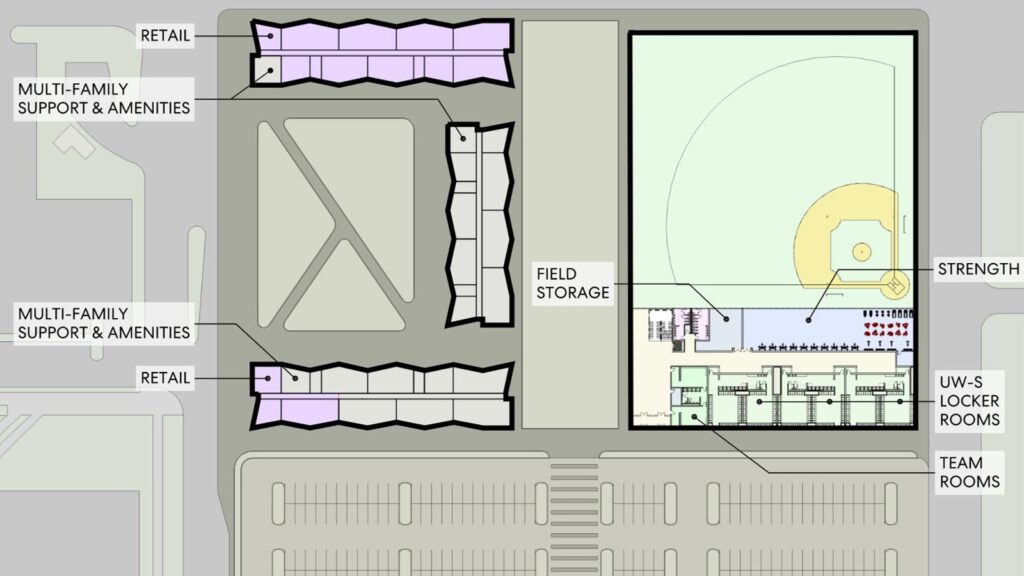 The Superior Plan includes two potential areas of development near campus. Goals include adding to the UW-Superior experience by increasing student access to rewarding academic, athletic and recreation facilities. The plan will also help meet regional needs of the Superior community, breathing new life into the expanding University District of Belknap Street, which already serves as a main thoroughfare in the city. The hopes are that this will aid tourism, recreational facility options for youth, housing demands along with potential hotel and retail needs to create a community and campus asset that serves all for generations.