ABOVE PHOTO: Dawson Flanders, 17, who will be a senior at Anthony Acres public charter school in Mondovi, was able to experience the kind of hands-on learning that excites him while he was supposed to be building and coding a drone at Chippewa Valley Technical College.
Dawson Flanders wasn't expecting much.

The 17-year-old, who attends Anthony Acres public charter school in Mondovi, recently attended a two day STEM camp at Chippewa Valley Technical College – not because he was interested in the manufacturing aspect, but because he needed something.

"Honestly, I came here because I needed the credits," Flanders admitted. "It was a good opportunity for me to get the credits, and then I realized it was about drones. I thought it might be fun, but it wasn't really what I wanted to do. It's not my thing."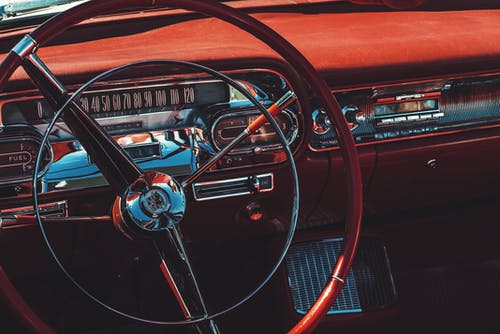 Cars. Cars are his thing.

On the first day of camp, Flanders said he was following the directions, but his heart wasn't in it. His mentor noticed and asked if he wanted a tour of the building – the brand-new CVTC Transportation Education Center.

On the tour, Flanders met instructors who changed his outlook on his summer camp experience at CVTC.
He met Jerry Goodson, auto collision repair & refinish instructor, and Margie Stewart and Jim Gutsch, both automotive technician instructors. Gutsch took Flanders under his wing and taught him how to solder.

"I've never done that before, so I had a bunch of stuff that I soldered. That was fun," Flanders said with a smile. His joy was palpable as he talked about painting a fender with Goodson in the paint lab. He proudly held the awkwardly shaped piece of metal and described his work. "This was a black piece of metal," he said. "I ground it down to bare metal, put a gray primer on it, and then we kept doing layers of blue. The clear coat really made it pop.

"Jerry (Goodson) is a wonderful instructor. These are really good people, and they taught me a lot."
Flanders might not have found his future in manufacturing and mechanical design, but he was able to try out things he really likes doing.

"I was always playing with Hot Wheels when I couldn't even walk yet," he said. Before his recent camp at CVTC, he wanted to pursue an education to be a diesel technician, but the tour and hands-on fun gave him more to think about.

​"This is really cool stuff, and it's opening up my vision to do auto body repair," he said.