On Saturday, July 29, 2023, at 9:47 p.m., the Barron County 911 center took a call of a multiple vehicle accident on Hwy 48 between RL and Cumberland.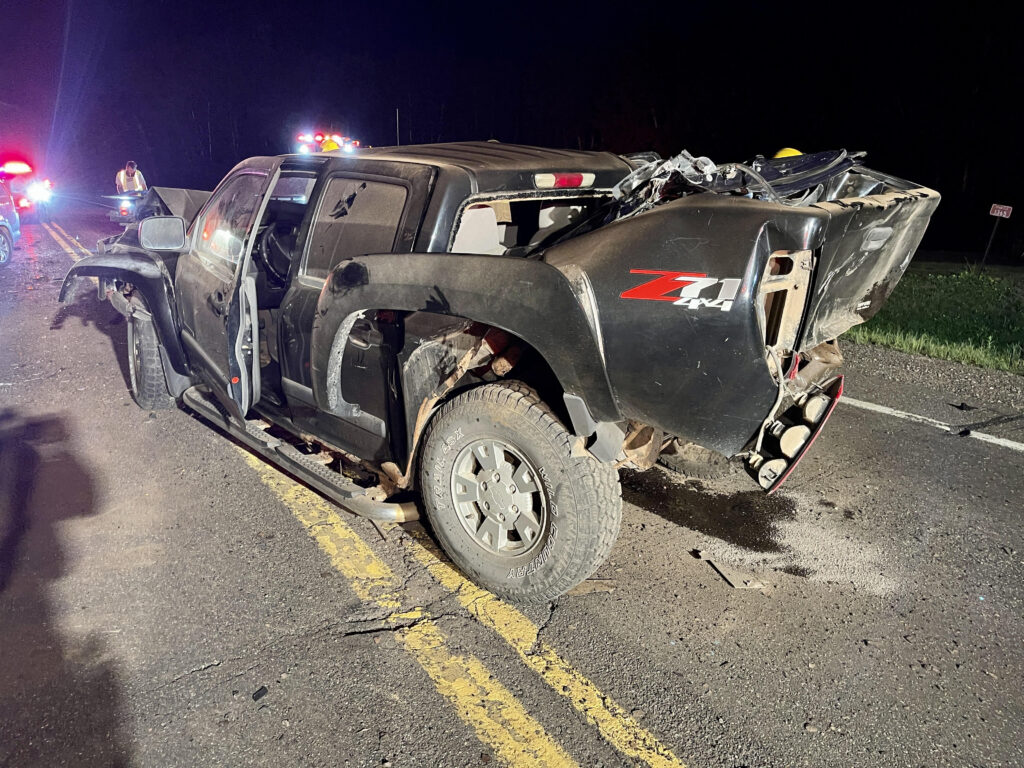 Deputies from the Barron County Sheriff's Department along with the Cumberland Fire Department, Mayo Ambulance, Cumberland Ambulance, Marshfield Medical Ambulance, Life Link Helicopters, Birchwood Ambulance, WI State Patrol and Barron County First Responders responded to the scene.

Initial investigation shows a single-occupied truck was slowing to turn left into a driveway when a small SUV occupied by three juveniles rear-ended the truck. The truck was pushed into oncoming traffic striking another truck that was occupied by an adult male and juvenile male. That truck was pushed off the roadway down an embankment into a garage.

One juvenile from the SUV was transported via Life Link to Mayo EC with non-life threatening injuries. Three others were transported to area hospitals with injuries and three were treated and released at the scene.
The accident remains under investigation by the Barron County Sheriff's Department.