U.S. Senator Tammy Baldwin (D-WI) announced $23 million in grant funding is available to support dairy businesses' processing capacity expansion, on-farm improvements, and technical assistance services under the Dairy Business Innovation Initiatives grant program. Senator Baldwin authored the bill creating the Dairy Business Innovation Initiative program, successfully shepherding its passage in 2018 and securing funding in the subsequent years since.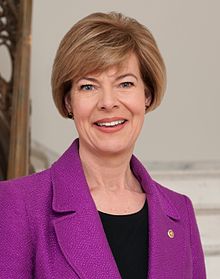 The Dairy Business Innovation Initiatives provide valuable technical assistance and subgrants to dairy farmers and businesses across Wisconsin, supporting them with business plan development, marketing, and branding, as well as increasing access to innovative production and processing techniques to support the development of value-added products.
"Wisconsin's dairy businesses are key economic drivers of many of our rural communities and I'm proud to be working to deliver our dairy farmers and processors with the direct support they need to carry our state's proud tradition of being America's Dairyland into the future," said Senator Baldwin. "Through the support of my Dairy Business Innovation Initiatives, this federal funding from USDA will help Wisconsin dairy businesses innovate, reach new markets, and spur economic growth. I'm thankful for the USDA and the Biden Administration's commitment to supporting our Wisconsin dairy industry and rural communities."
The funds will be awarded noncompetitively to the current initiatives at the University of Wisconsin; the California State University Fresno; the University of Tennessee; and Vermont Agency of Agriculture, Food & Markets.