ABOVE PHOTO: The bronze Award of Hope from UW Organ and Tissue Donation was presented to HSHS Sacred Heart Hospital on May 23 during a ceremony in Wisconsin Dells. From left to right: Sami Komro, HSHS; Lindsey Ludwikowski, HSHS; Michelle Willcutt, HSHS; Anne Pretasky, HSHS; Dr. Nikole Neidlinger, UW Health; Mike Anderson, UW Organ and Tissue Donation.
HSHS Sacred Heart Hospital in Eau Claire has received the bronze Award of Hope from UW Organ and Tissue Donation for its successful efforts in 2022 to provide high-quality care to patients undergoing organ donation.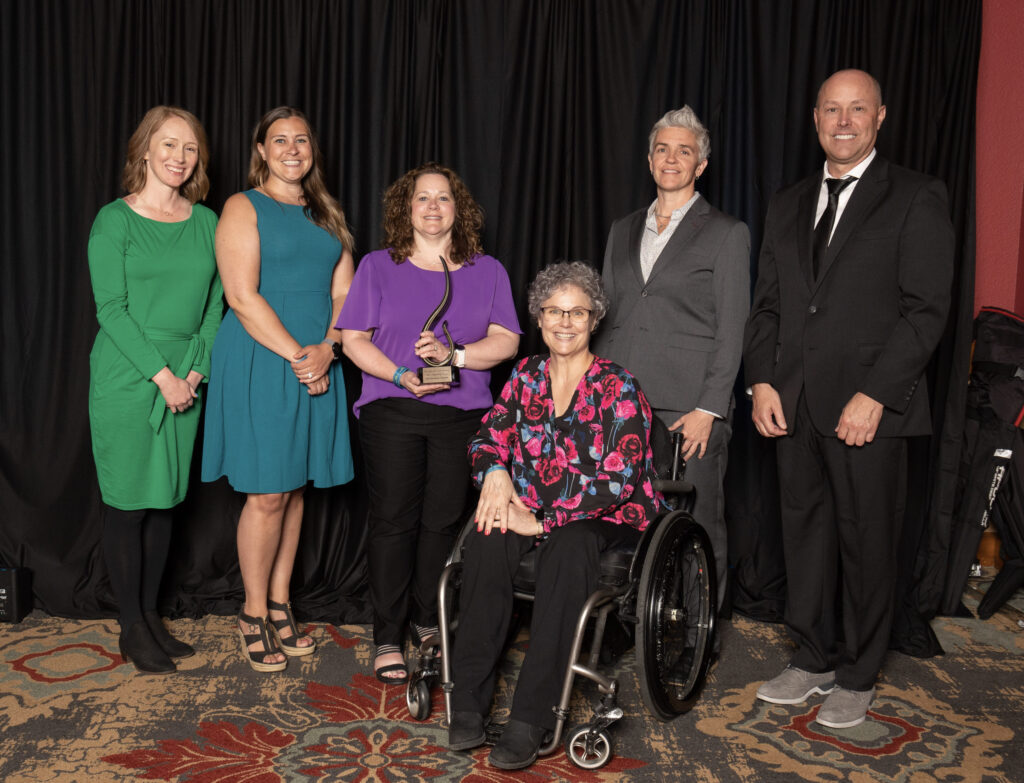 "We are committed to supporting patients' and families' decisions to give the gift of life through organ donation," says Anne Pretasky, registered nurse, manager of the critical care unit at HSHS Sacred Heart Hospital and member of the hospital's organ donation committee. ""One organ donor can save up to eight lives, but there are more than 100,000 people in the United States waiting for a lifesaving transplant. It is vital we provide exceptional care to these patients to maximize their gift and their legacy."


In 2022 HSHS Sacred Heart Hospital helped families make the selfless decision to donate organs, tissues and eyes, resulting in more than 600 lives improved or saved. Gifts of tissue, which include bone, skin, heart valves, connective tissue and veins, are used in more than one million surgeries routinely performed each year in the United States.

Pretasky says it's important to tell your loved ones if you want to be a potential organ and tissue donor and include that information in your advance directives paperwork. She also recommends community members register online to be a donor through Donate Life Wisconsin, or register at the Department of Motor Vehicles when completing your driver's license or state ID application.