ABOVE PHOTO: UW-Stout plastics engineering students and faculty gather with EVCO officials, including chairman and CEO Dale Evans, second from right, at EVCO headquarters in DeForest.
How can the plastics manufacturing industry be more sustainable? Seniors in University of Wisconsin-Stout's plastics engineering program tackled that big question this spring.
As they researched possible answers, they realized multiple ways the industry can move forward using recycled materials and that their generation of engineers can be part of the solution.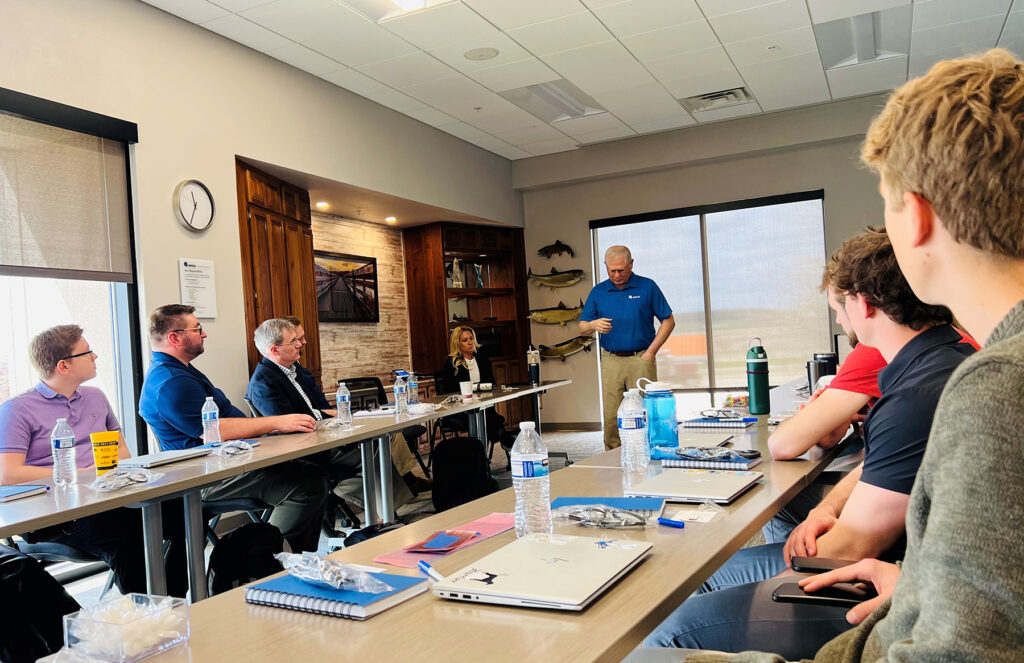 The 11 students, eight of whom graduated May 6, presented five projects recently at the headquarters of Wisconsin-based EVCO Plastics of DeForest. EVCO provided $100,000 last fall for the research to support the new engineers advancing sustainability in the industry.
"The research will help us incorporate more sustainability into our curriculum to educate the next-generation workforce. Together, we hope to make a difference in today's world," Professor Wei Zheng said.
The research included:
Designing a modular highway sound barrier from recycled plastic
Studying the scientific properties and processing of a recycled material, compared to its virgin counterpart
Examining the possibilities of adding recycled materials to multilayer plastic sheeting, or films, which are used in shopping bags and packaging.
Students on the sound barrier project successfully designed and manufactured a small-scale version of their product, for which they also did market research. CLICK HERE TO LEARN MORE