A hard day has arrived.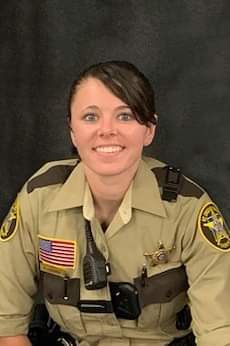 Friends, family members, and fellow officers from across the state say goodbye to a fallen deputy. The funeral for Deputy Kaitie Leising will begin at 9 a.m. this morning in Hudson. Her public visitation will be followed by a full police memorial service. Leising was gunned down last weekend during a drunk driving stop. Deputy Leising is the fourth law enforcement officer killed in Wisconsin so far this year.
Leising leaves behind a wife and a three-month-old son.

The procession will leave Hudson School Hudson High School, travel south on Wisconsin Street, turn and travel south on 11th Street, turn left and travel east on Crest View Drive which turns into Stageline Road which turns into County Road N. The procession will end at Hwy 63 and County Road N.
Expect delays along the route in excess of 1 hour. 
Please use alternate routes to get around this area.