There are kind words and questions after a St. Croix County deputy was shot and killed while making a drunk driving stop Saturday night.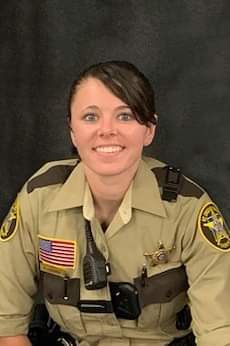 Deputy Kaitie Leising was just 29-years-old. Investigators say she was in the middle of an OWI stop when the man she'd stopped turned and shot her. She fired back, but missed. Other officers later found the suspect dead of what looks to be a suicide. Deputy Leising later died at a local hospital.
Leising had just started with the St. Croix County Sheriff's Office last year, before that she worked with the Pennington County Sheriffs' Office in South Dakota. CLICK HERE FOR MORE INFORMATION FROM DCI.