ABOVE PHOTO: David Sternisha, right, a shipping supervisor at Ellsworth Creamery, is taking a Spanish class offered by his organization to help employees communicate on the job.
Nick Streble dug into the recesses of his brain to remember the Spanish he had been taught years ago.
As director of operations in the New London plant of Ellsworth Cooperative Creamery, he's been known to break out a few general phrases to communicate the best he can with Spanish-only-speaking coworkers. But what he could remember of his high school and college classes wasn't enough when he wanted to have a back-and-forth conversation.
His company recognized the challenge and came up with a unique solution.
Typically, companies bring an instructor into the facility to train Spanish-speakers in English. Ellsworth Cooperative Creamery will do that as well, but first, administrators decided to train the English speakers to learn conversational Spanish.
"A lot of what I'm learning is kind of a refresher," Streble said via video conference during a class break. "It's bringing back some vocabulary that I've completely forgotten. It's hard to connect with folks when you can't speak the same language. You can be friendly, but you can't really have a conversation."
Enter Chippewa Valley Technical College Spanish Instructor, Ben Schrantz, who had been teaching in the high school setting for 15 years and just recently transferred to the College.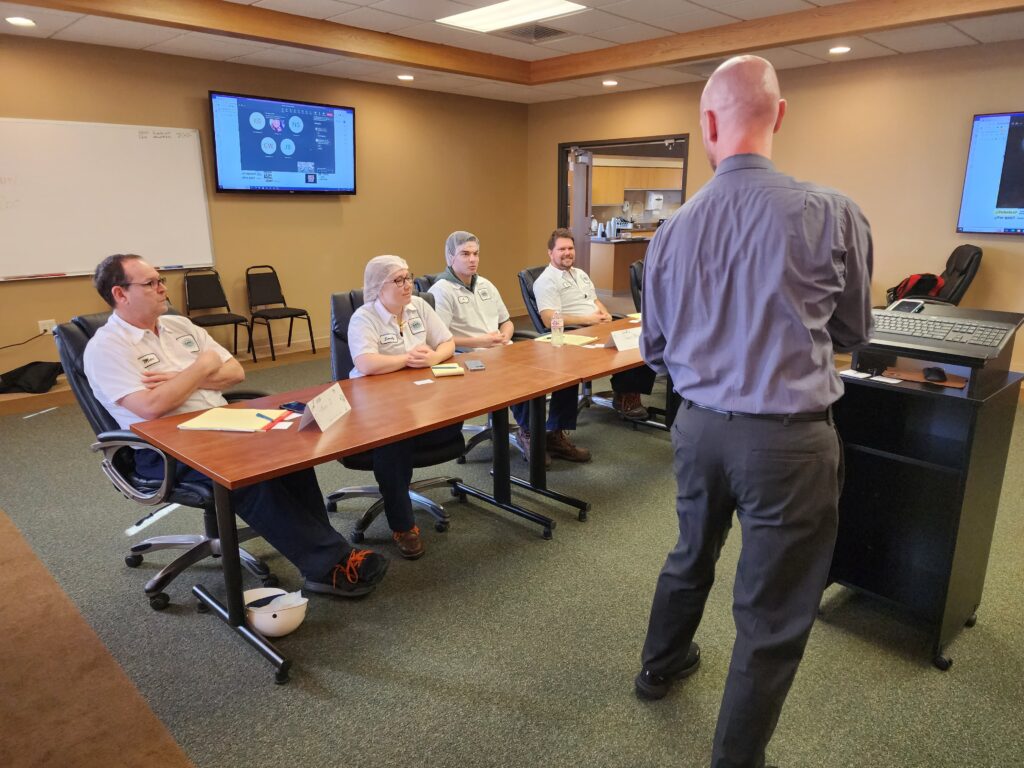 "This started with a need that originated here in Ellsworth," Schrantz said after teaching the second Spanish class in a series at the Creamery in Ellsworth. "There are particular places in the Creamery where Spanish is spoken by a number of workers. We're tailoring the Spanish to those locations in the Creamery."
David Sternisha, a shipping supervisor in Ellsworth, has worked at the Creamery for three years and took the opportunity to learn Spanish when it was offered.
"We've been struggling to get enough workers here at the plant and there was a Spanish-speaking community that was untapped in our town for potential workers," he said. "We started hiring Spanish-only speaking individuals, and there's some difficulty with communication.
"This class is to expose us to a bit more Spanish and try to speed up the process so everyone can effectively communicate."
The students agree that learning in this manner is more engaging than when they learned in high school.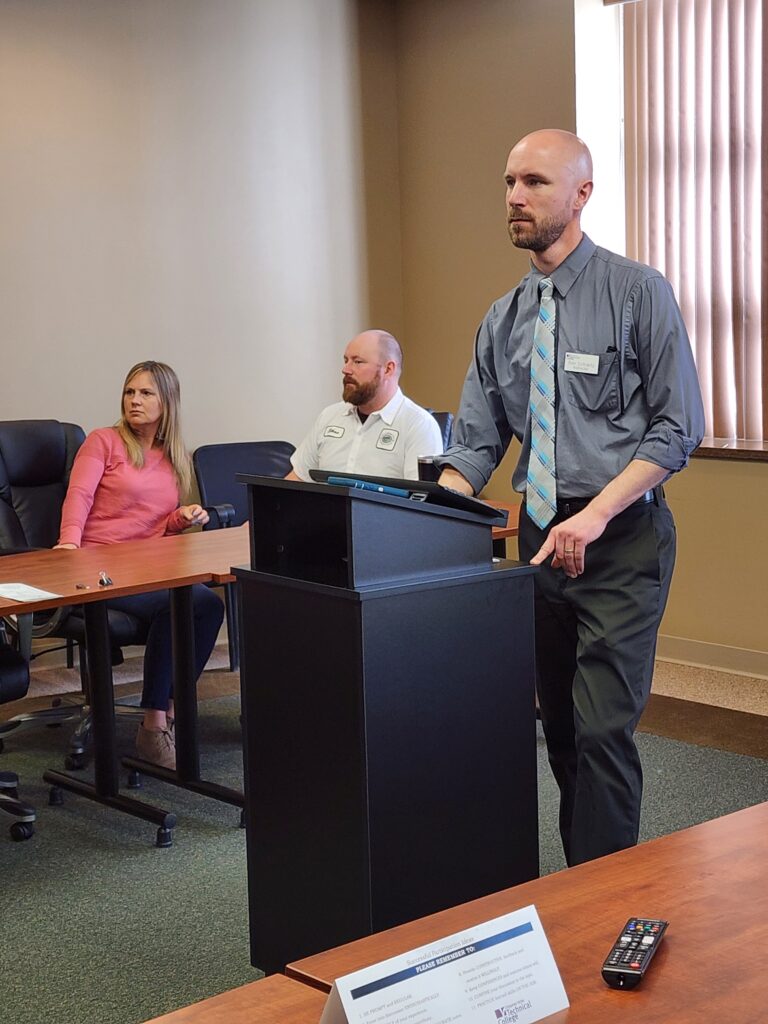 "You're actually talking with the class and it's everyday topics," Sternisha said. "It's learning how to talk about hunting or things we actually might talk about with people on an everyday basis."
Instructor Schrantz said the Creamery is trying the training as a first step in the process to see what is working well and what could be tweaked to make communication more effective.
Streble said, as an employee, he appreciates the thought that went into this solution.
"I believe it's important because it's helping to alleviate some of the stress on us to find employees," he said. "It's a labor pool that we haven't really tapped before. This training is a necessary thing, and it's a progressive thing to do."