We're getting a better sense of just how many strings are attached to the new shared revenue plan from Republican lawmakers.
In addition to a focus on public safety, local governments would be required to spend their new money on police, fire, and EMS, the Republican plan would ban local governments from proposing advisory referendums and would ban local health departments from closing businesses for more than two weeks during an outbreak. Republican lawmakers also want to force the Department of Natural Resources to get unanimous buy-in from local governments north of Highway 8. The plan would also require local schools to report any crime that happens in a school or on a school bus.
Showing you different sides so you can decide, Democrats at the Wisconsin Capitol say the strings attached to the new shared revenue plan from Assembly Republicans are too tight.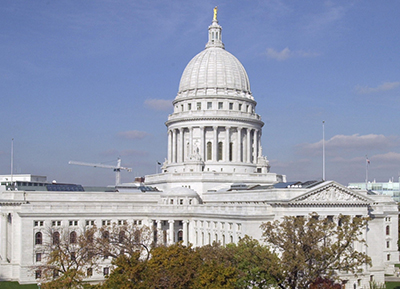 State Senator LaTonya Johnson yesterday said the spending limit for the city of Milwaukee is "like holding a loaded gun to our head." She says she's happy that Republicans are willing to send more money to the city and other local governments, but she doesn't want to be forced to spend that money how Republicans see fit. Madison Democratic Senator Kelda Roys said Republicans have "manufactured" a crisis within state government, and are trying to use it to 'force through' policies that she says have no support and could not pass through the legislature any other way.
What Democrats on Wisconsin's budget-writing panel call investments in the people, Republicans on the panel are calling policy choices.
Either way, they are no longer part of Wisconsin's new state budget. Republican lawmakers yesterday stripped over 500 pieces of the governor's budget out of the new state spending plan. That list includes legal marijuana, automatic voter registration, a new disinformation bureau at the Wisconsin Elections Commission, and a paid family leave program. Republican state Rep. Mark Born says they are staring at base, and looking to craft a budget "for all Wisconsin." That budget should be finalized by the end of the month.