ABOVE photo: Blazin' Brass Quintet, of the Symphony Orchestra. Photo contributed by Aaron Durst. 
Menomonie, Wis. – University of Wisconsin-Stout choirs and bands will be performing three unique visual and audio experiences this spring.
UW-Stout choirs will present "Vision," with select songs to incorporate American Sign Language. The Symphonic Singers, Chamber Choir and Devil Tones Acappella will perform at 7 p.m. on Saturday, April 22, at Our Savior's Lutheran Church, 910 Ninth St. E, in Menomonie.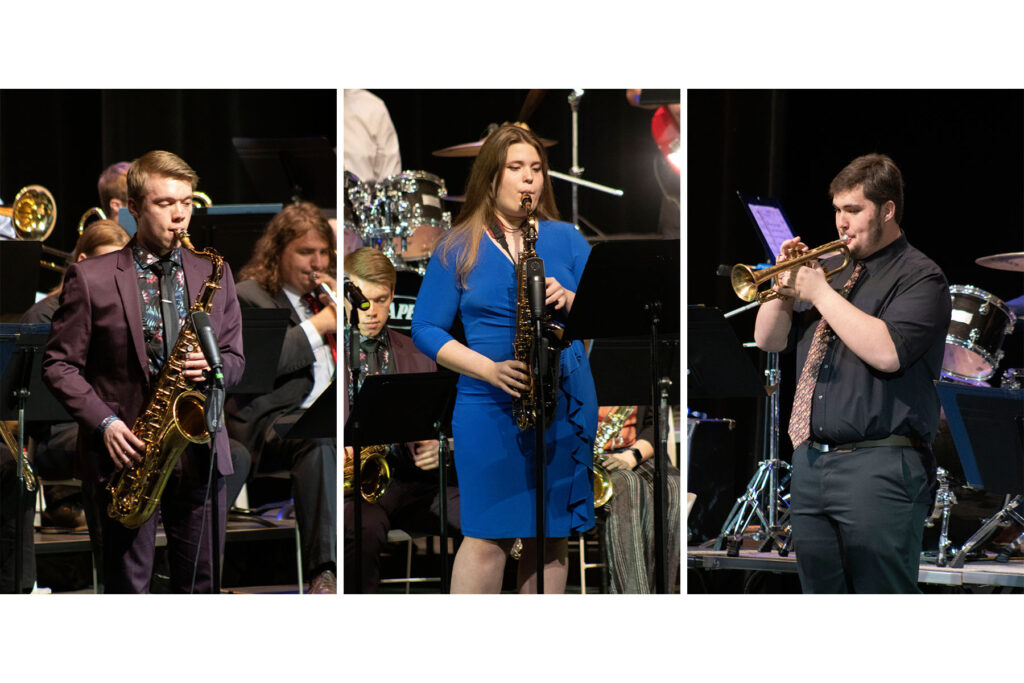 The Symphonic Orchestra's selections will contrast aspects of light and dark, encompassing references to visible light as well as moods created in music. The symphony's spring concert will be at 2 p.m. on Sunday, April 23, in the Memorial Student Center Great Hall.
And Jazz from Harvey will pay tribute to jazz legend Duke Ellington, with a performance at 7 p.m. on Saturday, April 29, in the historic Harvey Hall Theatre.
Tickets for the concerts are available online, at the Service Center in the Memorial Student Center and at the door. 
GET MORE OF THE STORY WITH AN EASY CLICK HERE.