There are not a lot of answers about what led-up to the deadly shootout in western Wisconsin that left two police officers dead.
We do know that it happened Saturday afternoon in Cameron, in Barron County. Investigators say a Cameron officer and an officer from Chetek died, as did the suspect who they pulled over. Police departments across Wisconsin, as well as Governor Evers sent well wishes and condolences to both communities. The state's Department of Justice is handling the investigation.
Below is the press release from DCI and we are expecting more information from Barron County Sheriff Chris Fitzgerald today.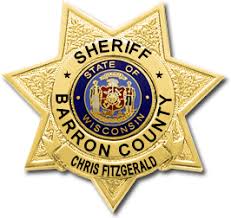 Officer Involved Critical Incident Investigation in Barron County, Wis.
—
VILLAGE OF CAMERON, Wis. The Wisconsin Department of Justice (DOJ) Division of Criminal Investigation (DCI) is investigating an officer involved critical incident in the village of Cameron, Wis. that occurred on the afternoon of Saturday, April 8, 2023.
At approximately 3:38 p.m., an officer from Chetek Police Department conducted a traffic stop. During the traffic stop, gunfire was exchanged. One Chetek Police Officer and one Cameron Police Officer were pronounced deceased at the scene. The involved individual was taken to a hospital where they later died.
There is no threat to the community.
DCI is leading this investigation and is assisted by Barron County Sheriff's Office, Rusk County Sheriff's Office, Wisconsin Department of Natural Resources, Wisconsin State Patrol, Wisconsin State Crime Lab and a DCI Crime Response Specialist. All involved law enforcement are fully cooperating with DCI during this investigation.
DCI is continuing to review evidence and determine the facts of this incident and will turn over investigative reports to the Barron County District Attorney when the investigation concludes.