Voters in 12 municipalities in Dunn County will be checked in for the April 4 election by poll workers using new technology that Gov. Evers hopes will become even more prevalent across the state.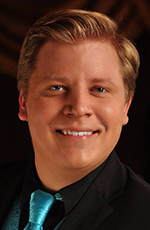 The technology is Badger Books, which replaces the traditional paper poll book that voters are familiar with, with an electronic version of that very same poll book. The tablet computer is used to check in
voters on Election Day, assign a voter number, process absentee ballots, conduct Election Day
registrations, and send voting information to the state after the election is completed.
"The Badger Book serves the same exact purpose as a regular poll book," said Andrew Mercil, Dunn
County Clerk, who is leading the Badger Book transition in the county. "The voter will show up to the
polls, they will bring their ID, and election inspectors will look at the ID to verify that that is the person
who wants to vote."

Mercil said that seven municipalities used a Badger Book for voter check-in for the February primary and
that will increase to 12 for the April 4 election. An additional 11 municipalities have expressed an interest in using the technology for the 2024 election cycle, he said.
"This is the way of the future," Mercil said, "and most people are going to be able to see a Badger Book
when they go to their polling locations within the next year."
Gov. Evers has proposed a $400,000 grant program in the 2023-25 state budget to encourage
municipalities to purchase Badger Books for their election officials. One device costs about
$2,500.