For the first time since 2001, the U.S. Army has introduced a new brand that redefines what it means to "Be All You Can Be" for a new generation.
Secretary of the Army Christine Wormuth, Army Chief of Staff Gen. James McConville and Sgt. Maj. of the Army Michael Grinston made the announcement during a much-anticipated launch event at the National Press Club. The brand and its accompanying campaign spotlight the countless opportunities the Army provides youth to explore their passions, build community and become the best versions of themselves.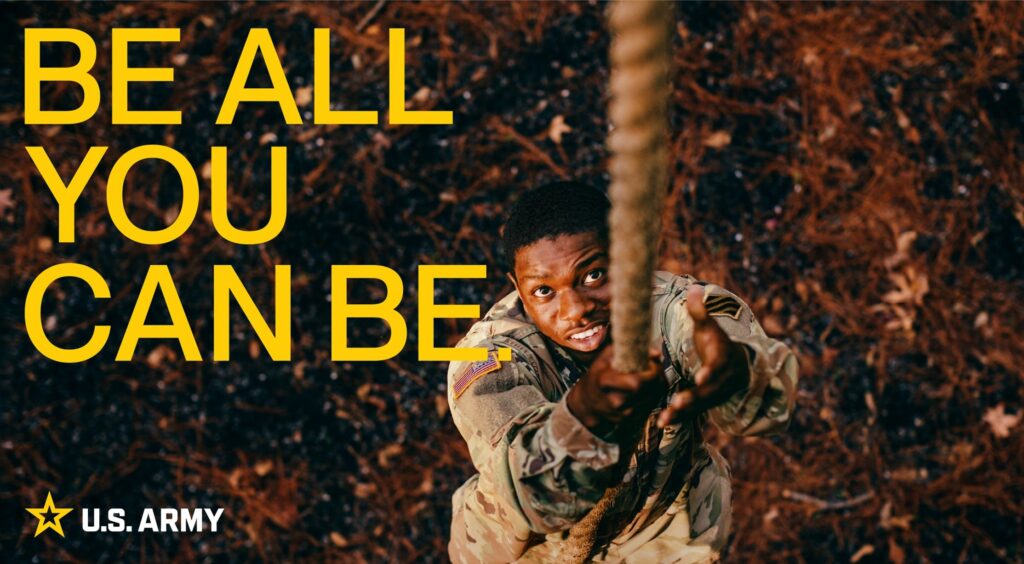 "At a time when political, economic and social factors are changing how young Americans view the world, the new Army brand illustrates how service in the Army is grounded in passion and purpose," said Wormuth. "Serving our nation is a calling, and one that is fundamentally hopeful. We want a new generation of Americans to see the Army as a pathway to the lives and careers they want to achieve."
The brand transformation was a multiyear, research-based process designed to reflect today's Army accurately and authentically, while addressing the needs of a new generation. The brand's new look and feel consists of a reengineered five-point star logo — (the box has been removed to reflect the limitless possibilities in the Army) coupled with the return of the popular "Be All You Can Be" tagline.
The logo and tagline are a part of a full-brand ecosystem that helps tell the Army story visually and verbally, including a new custom font, an expanded color palette, new iconography, photography, motion graphics and more. CLICK HERE FOR MORE INFO.