PHOTO: Sergio Figueredo, 29, a student in the English Language Learners courses at Chippewa Valley Technical College, jumped at the chance to learn CPR through the College because he wants to be able to help in an emergency. 
Sergio Figueredo watched intently as the CPR instructor showed him and his 15 classmates how to place the heel of their palms on the chests of manikins to help pump blood to and from the heart during an emergency. 
With a background in radiology, Figueredo, 29, who moved to the United States from Venezuela in July, was interested in taking the CPR class to help his new community.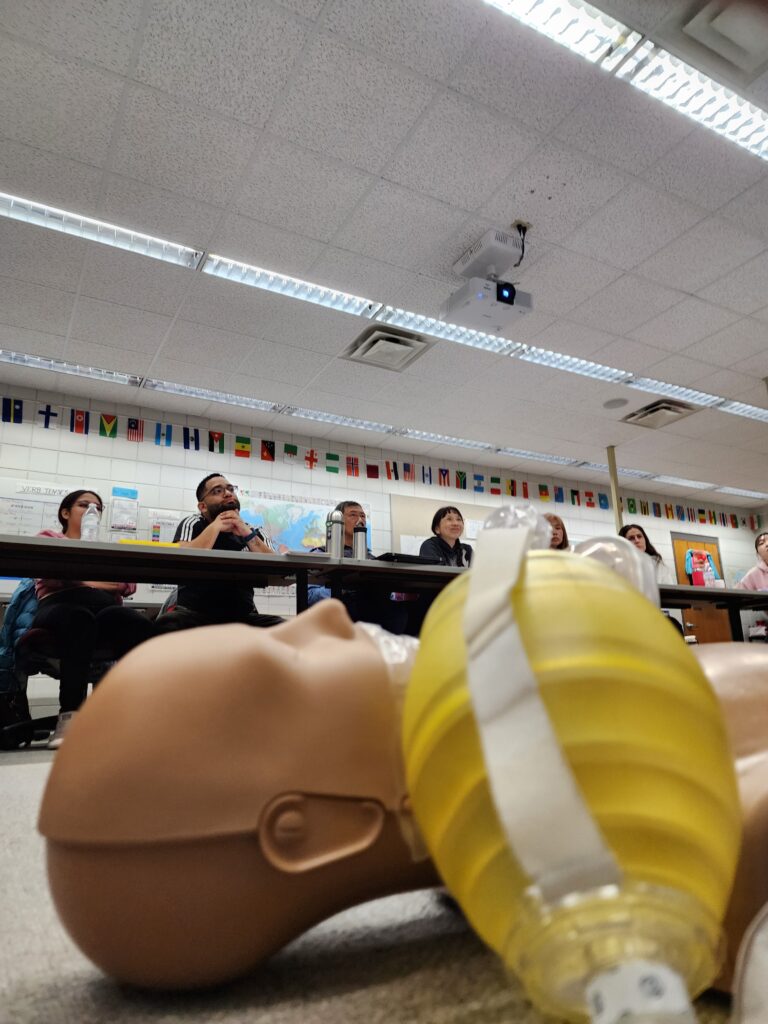 "I like to help people," he said. "Maybe in whatever moment there is an emergency, I want to know what I can do to help."
Figueredo is thankful to have the opportunity to learn CPR as a student in Chippewa Valley Technical College's English Language Learner classes.
Alyssa Hedenstrom and Lindsey Himanga, adult education and college prep instructors at CVTC, put their heads together, reached out to the College's Foundation representatives, and planned to bring CPR education to the first 16 students of nearly 160 to sign up.
"Lindsey (Himanga) and I are both new instructors, so we're looking for new opportunities for our students to experience," Hedenstrom said. "It came together pretty quickly. And by the time we announced the CPR class, within 24 hours it was full."
Hedenstrom said she wasn't surprised the class filled up right away. This is a way for her students to feel safe in their new communities. They'll be able to help themselves and others.
"There's never an issue for motivation with our students – they're always willing and ready to learn," she said. "Also, we've seen a lot of students just want to be able to care for their family members and the people in their communities.
"All of our students just want to feel like they can be more helpful and contribute to their own lives."
Hedenstrom said she and Himanga care about their students' goals and ambitions. The instructors want to open their students' minds to new opportunities and what is possible for them.
"We want to be able to give them a full and complete life and assist and support them with that," Hedenstrom said. "We want to work cross-campus. We want to work cross-departments and see how we can be creative and offer some great opportunities for our learners."