In the end, Governor Tony Evers is going to spend Wisconsin's billions in federal stimulus money how he wants. But Republicans at the state capitol are promising to try and change his mind.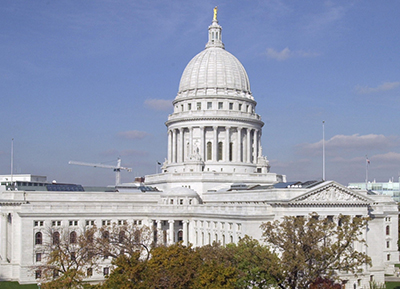 Republicans yesterday began approving nearly a dozen plans they say would spend the money more fairly, and give taxpayers in the state some say over where the money goes. The governor is promising to veto anything that comes out of the legislature. Wisconsin has over three billion-dollars in federal stimulus money to spend.
While we are at the capitol, we see that the top Republican in the Wisconsin Assembly is not hiding his feelings about the state's new superintendent.

Assembly Speaker Robin Vos on Tuesday promised that he will not send any more money to the 'unaccountable' bureaucracy at the state's Department of Public Instruction now that Jill Underly has been elected superintendent. Vos said Underly's election shows that teachers' unions in the state own DPI. Underly easily won Tuesday's race, thanks in part to almost a million-dollars in outside political help from Democratic groups and the teachers' union. Underly yesterday said she wants to work for all kids in the state, regardless of how their parents voted.