When we get a chance to showcase our community on a national level, we like to take that opportunity, and below you will see a Chippewa Valley connection hard at work.
Air Traffic Controlman Airman Lucas Minor, from Eau Claire, Wisconsin, stands marshal control watch for inbound aircraft aboard the Nimitz-class aircraft carrier USS Dwight D. Eisenhower, in the Mediterranean Sea, March 31, 2021.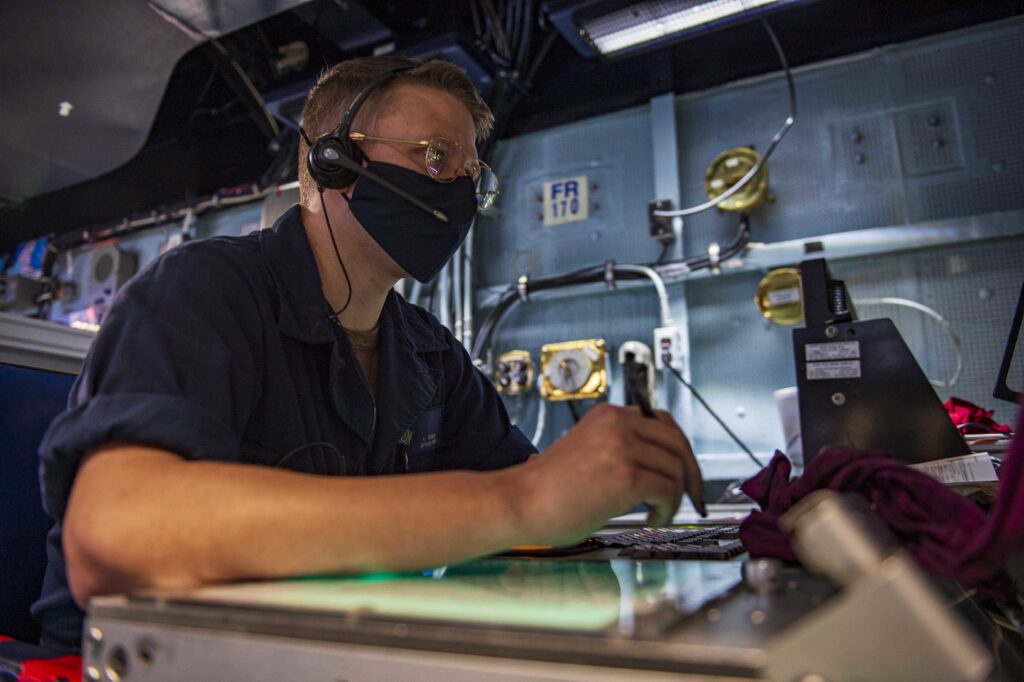 The IKE Carrier Strike Group is on a scheduled deployment in the U.S. Sixth Fleet area of operations in support of U.S. national interests and security in Europe and Africa. CLICK HERE FOR MORE FROM NAVY OUTREACH.