A fire in a wooded area lead to evacuations in nearby homes.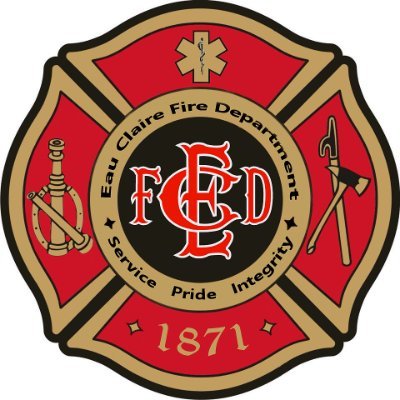 It was a bit before 5 on April 2nd, when the Eau Claire Fire Department was dispatched to a wildland fire in the 3600 block of Seymour Road, located on the city's north side adjacent to Terrace Hill mobile home park. Initial units responding consisted of 2 engine companies, a brush truck with an all-terrain utility vehicle and a command vehicle.
The first arriving engine company found a fire about the size of a football field in a wooded area with fire rapidly spreading toward adjacent structures and propane tanks located in Terrace Hill mobile home park. Multiple homes in danger were rapidly evacuated with the assistance from the Eau Claire Police Department. Additional fire companies were requested to the scene for a total of 4 engines, a brush truck, all-terrain utility vehicle, medic unit and a command vehicle.
The fire was brought under control after approximately 45 minutes. Crews remained on scene for approximately 4 hours extinguishing remaining hot spots. Strong winds, dry conditions and topography made it difficult for fire units to get the fire under control. There were no reported injuries on scene and no damage occurred to surrounding structures.