On March 19, 2021 the Eau Claire Police Department took a report from a victim who was sexually assaulted by an unknown male on March 17th. This male was later identified as Larry Young.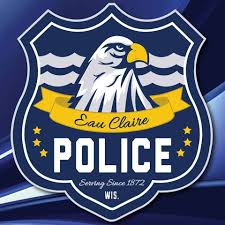 The victim reported Young contacted her on Water Street and offered her a ride to her hotel. Young then drove the victim to a secluded location where he choked and sexually assaulted her. Officers reviewed video and were able to identify a possible vehicle driven by the suspect on the night of the sexual assault. Officers needed to identify the operator of the vehicle. On the evening of March 26, 2021 officers observed this vehicle driving in the downtown area of Eau Claire. The driver, Young, was observed to be alone, did not enter any taverns or bars, seemed to be watching the crowds, and paying attention to females that were alone.
Eau Claire Police deployed female undercover officers to the area the same night. These officers were approached by Young multiple times over the course of several hours. Young repeatedly tried to coerce them into his vehicle. Young was arrested regarding the incident that occurred on March 17, 2021.The Eau Claire County District Attorney's Office has filed charges of Stalking Resulting in Bodily Harm, Strangulation and Suffocation, Attempted 2nd Degree Sexual Assault, and 4th Degree Sexual Assault against Young. Young is being held in the Eau Claire County Jail on a $1000 cash bond.