On March 09, 2021 the Eau Claire County Sheriff's Office arrested 72 year old Roger E. Sahs, of rural Eau
Claire County after an investigation by Detectives.

A criminal complaint was issued and filed by the Eau Claire County District Attorney's Office on March
12, 2021 charging Sahs with repeated sexual assault of a child. An initial court appearance is set for April 13, 2021 at 11a.m. Eau Claire County Sheriff's Deputies took a report in late 2020 from an adult female who reported the
assaults had occurred when she was a juvenile. Due to the victim being a juvenile at the time of the assault, no further information will be released.

The Eau Claire County Sheriff's Office has no information that there were additional victims.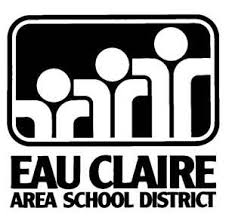 The school district has issued the following statement:

"On Friday afternoon, we learned that Roger Sahs has been charted with repeated sexual assault of a child. Mr. Sahs is a former staff member who worked at Memorial High School from 1973 to 2003.
He also has been a teacher in other districts in our region. He most recently was a substitute teacher at the middle and high school levels in the Eau Claire Area School District, subbing eight days this 2020-21 school year. He passed a criminal background check before becoming a substitute.

Despite being informed by the Sheriff's Office that the alleged crimes did not involve ECASD
students, when we learned of his arrest, we immediately removed Mr. Sahs from our substitute
teaching list. He will not be allowed on school property. We will continue to assist local law enforcement officers in their investigation in any way we can.

The safety and wellbeing of our students is our top priority."

Allegations regarding Mr. Roger Sahs
Regarding the charges against Roger Sahs, the allegations are not related to Mr. Sahs' previous employment at our school system nor do they involve a McDonell student. There is no evidence that Mr. Sahs engaged in any such conduct in his capacity as a McDonell employee.
At all times, our top priority at MACS is the safety of the students. Each employee is subjected to comprehensive FBI background checks before beginning employment and at regular intervals. Mr. Sahs passed his background checks while at MACS. We hope that justice prevails for all involved.