Dr. Jill Biden is honoring women who fight for freedom and justice, for women's rights and for human rights worldwide.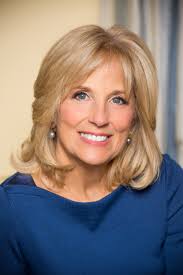 The First Lady was today's keynote speaker for the annual International Women of Courage Award ceremony at the State Department.  Biden saluted the living award recipients as well as those who were assassinated in Afghanistan, who were killed for their work to improve the lives of all Afghans.  Dr. Biden noted all the women, when facing fear, chose courage.  Her comments came on International Women's Day.
Each person has their own journey, and on this International Women's Day, a Michigan businesswoman says she is choosing to change.  More from Alisa Zee.