The nation is reflecting on the life of civil rights leader Dr. Martin Luther King Junior on this federal holiday memorializing his legacy. 
 President-elect Joe Biden is honoring the life and legacy of Dr. Martin Luther King, Junior.  Speaking virtually during the annual "Blessed Community" service at Ebenezer Baptist Church in Atlanta, Biden said the U.S. is still in need of the message King delivered in his final sermon.
The movement to honor Dr. King's birthday began days after his assassination in 1968.  After years of petitioning and mounting public pressure, the House of Representatives finally passed the holiday legislation in August of 1983, and President Reagan signed it into law two months later. 
Dr. King is the only American besides George Washington to have a national holiday designated for his birthday.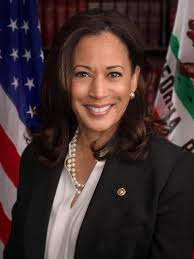 VP-elect Kamala Harris is marking Martin Luther King Jr. Day with some community service.  Speaking with reporters, Harris said the fight that Dr. King was engaged in is still a fight in America today. 
Harris said she is volunteering to pay tribute to Dr. King's legacy and renew her commitment to service. Harris and her husband Doug Emhoff helped pack supplies at a food bank in Washington, DC. Meantime, Harris formally resigned her post as a U.S. senator before Wednesday's Inauguration. She did so in a letter to California Governor Gavin Newsom.