The Downtown Eau Claire, Inc. (DECI) Board of Directors released a second round of grant assistance to downtown businesses affected by the COVID-19 pandemic.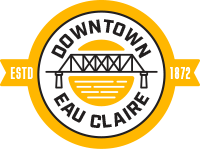 The DECI Grant Committee reviewed applications and awarded 23 applicants with grants in the amount of $1,500 each, for a total of $34,500. In June of 2020, DECI awarded $46,500 in assistance grants to members. In total, the organization has distributed $81,000 in direct relief grants to downtown member businesses and organizations. Recipients of the DECI Relief Grants issued in June of 2020 were also eligible to apply for grants this round.
In order to receive a grant, applicants had to be current members of DECI and needed to provide information on how they had been negatively impacted by the pandemic. Most recipients can expect to have their payments the week of January 11.