Wisconsin's presidential recount is over and things didn't change much.
Joe Biden's campaign yesterday said they added 87 votes to their 20 thousand vote lead over President Trump. Counters in Madison finished their part of the recount yesterday, Milwaukee County finished its recount on Friday. The Wisconsin Elections Commission is set to certify the vote count tomorrow.

We will show you different sides so you can decide. And across the aisle, President Trump says the point of the recount in Wisconsin was not to find new votes, but to find illegal voters. The president took to Twitter yesterday to explain that he will make the case that some people in Wisconsin voted illegally, he says that is coming today or tomorrow. The president has long questioned absentee and mail-in votes in Wisconsin, though he's not saying just what evidence of illegal voting he has.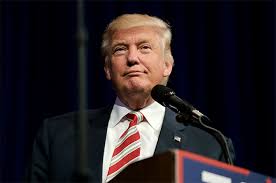 President Trump is once again complaining that the election was rigged.
The President told Fox News' Sunday Morning Futures it was also a fraud. He claimed he was winning, then fell behind all of a sudden after vote dumps. Trump ripped mail-in ballots as horrible.