A fire heavily damaged a pole shed. It was on May 6th when the Black River Falls Fire Department and the Wisconsin Department of Natural Resources Fire Control were paged by the Jackson County Emergency Dispatch Center for reported structure fire located at N7925 County Highway K. This address is located in the Township of Komensky and County of Jackson.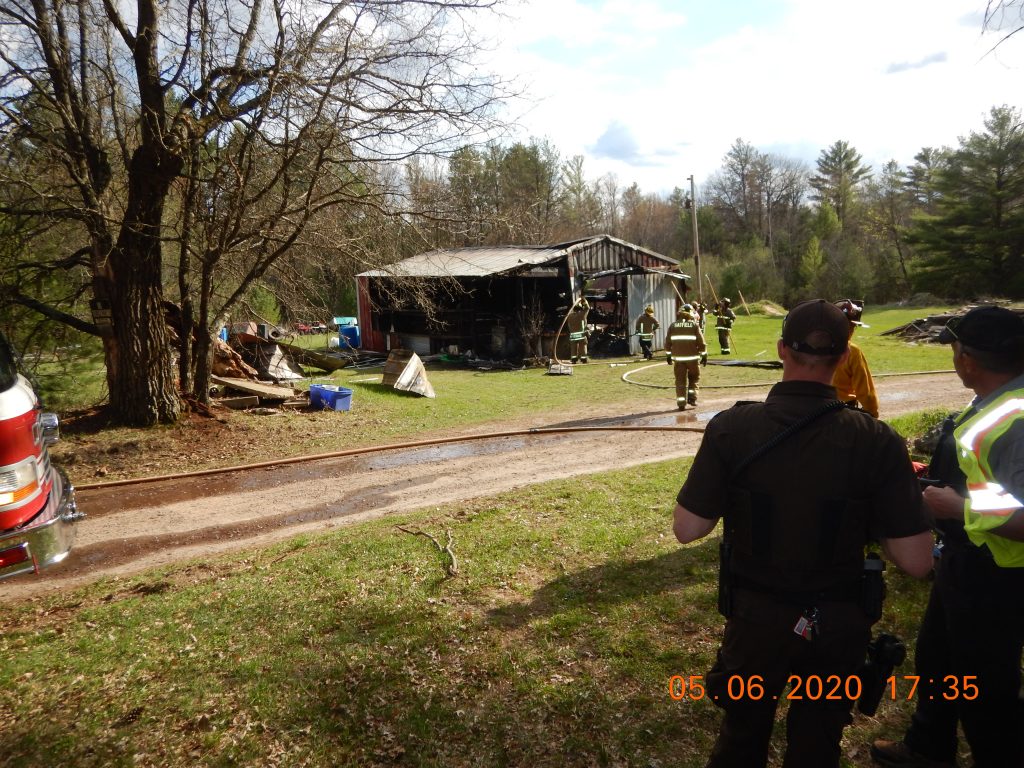 Upon arrival the BRFFD had pole shed with heavy smoke showing and some flames. The department knocked down the fire within the structure after pulling some metal off an exterior wall to gain interior access as the building door was paddle locked. An exterior fire attack was made as the structures roof trusts were failing due to fire damage sustained to them. 
The pole shed itself has heavy fire and heat damage. The contents of the shed also sustained heat and smoke damage.
The fire cause remains under investigation at this time.