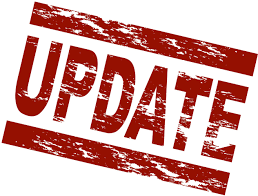 UPDATE: The two men accused of beating another man with a baseball bat in Buffalo County are arrested in Michigan.  The county sheriff's office says Erick Tepole and Rufina Tehuacatl  beat a man in Durand earlier this month, but took off before law enforcement arrived.  An update was recently issued saying the suspects are in custody in Michigan and awaiting extradition back to Wisconsin.
PREVIOUS STORY:
The public is urged to bring any information about the men involved in a beating that happened along Highway 35 earlier this week. The Sheriff's Office has identified 30 year old Chovis T. Concoa and 28 year old Erick Tlatemohue Tepole as suspects, arrest warrants have been issued for both. Both victims remain hospitalized with serious injuries.
Suspects were last known to be operating a 2009 Dodge Ram 1500 series, Maroon in color. The truck has a cracked windshield and the tail gate is held up with a bungee cord or rope. The suspect vehicle was bearing WI Truck plate PM7325 and have family in the Eau Claire and Barron County areas.
Anyone with information on the whereabouts of either suspect or suspect vehicle is urged to contact the Buffalo County Sheriff's Office at 608 685-4433.