We see the colors red and pink a lot this time of year, and when it comes to red, HSHS Sacred Heart and St. Joseph's hospitals are hosting American Red Cross blood drives.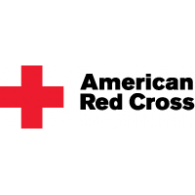 On Tuesday, February 25, HSHS St. Joseph's Hospital is hosting a blood drive from 9 a.m. to 3 p.m. in McDonald Hall, 2661 County Hwy I, Chippewa Falls.
On Wednesday, March 11, HSHS Sacred Heart Hospital is hosting a blood drive from 11 a.m. to 5 p.m. in the Monsignor Klimek Auditorium, 900 West Clairemont Ave. Eau Claire.

"RapidPass" is also available on the same day as the drive and you complete your health history before you come in to donate. This option can help speed up the process. WHAT IS RAPID PASS? CLICK HERE FOR DETAILS.
To schedule an appointment, call 1-800-733-2767 or CLICK HERE TO GET MORE INFORMATION.