Rosa Parks lives on in motion and on Tuesday, February 4, 2020 Eau Claire Transit will be honoring Rosa Parks on her birthday by observing Transit Equity Day.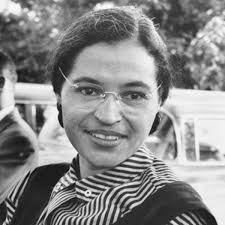 When riders climb aboard an Eau Claire Transit bus on Tuesday, they will see that a seat will be marked in her honor acknowledging her work and detailing the efforts of Eau Claire Transit and the City of Eau Claire to make public transit accessible and affordable to all.

Initiatives include Income-Qualifying and Reduced Fare cards and buses that kneel at the curb making them easier to board by those using mobility devices. Riders will also find that the L. E. Phillips Memorial Public Library has stocked their Books on Buses racks with a special selection of titles about Rosa Parks. No library card is ever needed to take and enjoy the items in the Books on Buses racks.