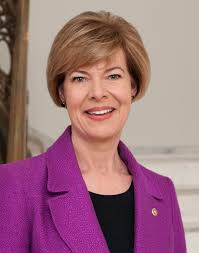 Wisconsin's Democratic U.S. Senator says President Trump is backing away from his pledge to get tough on vaping.
Senator Tammy Baldwin joined over 20 other Democratic senators in a letter to the President that accuses him of putting tobacco company profits over the lives of young people. The letter says the recent outbreak of vape sickness has created a public health crisis.
Baldwin says it is unconscionable that the president isn't going to ban flavored vape products and other e-cigarette items.