A new Marquette Law School poll shows a shift in favor of President Trump regarding impeachment and the election. The poll of 801 Wisconsin registered voters released today shows Trump holding a small lead over each of the top four Democratic candidates in head-to-head matchups. In the previous poll three of the Democrats held small leads over the president. Last month 44-percent of Wisconsin voters polled favored impeachment and removal from office while that has dropped to 40-percent this month.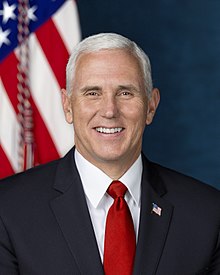 VP Pence Talking Manufacturing And Trade In Marinette
Vice President Mike Pence is in Marinette to talk about manufacturing and the trade agreement with Canada and Mexico.  The vice president toured Marinette Marine with Congressman Mike Gallagher and had a chance to see the future USS Cooperstown being built.  Pence is emphasizing the importance of skilled labor in the workforce.  The vice president was originally set to visit Marinette last month but the trip was postponed because of issues in Syria.